Default Deviations Texture Pack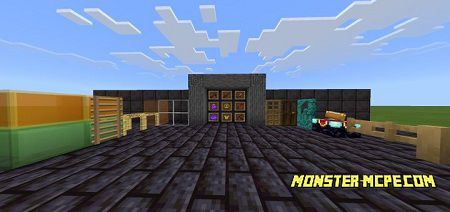 Would you like to improve the textures of blocks, weapons, items, and other things that you often use and that you encounter in the game every day? If yes, and you are really tired of old and boring textures then the new texture pack is what you need. This pack of textures has an individual vision of how the Minecraft world might look, but players can make their own adjustments and settings at their discretion.
The new
texture pack
has a large number of different interesting features that can make your Minecraft world more interesting and in some cases even unique. Let's take a look at all the features of the new texture pack below.
Features of the texture pack
A new pack of textures allows players to use short sword models, as well as modified textures of other types of weapons. The screenshot of the weapon is below: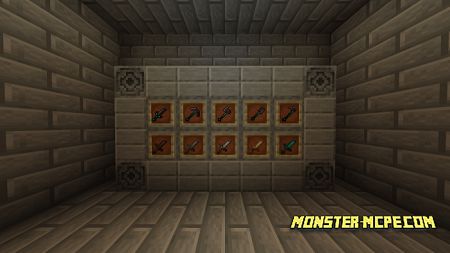 The next thing to pay attention to is the armor, which has also been changed to a more square shape. These textures give more realism to existing armor models. Enchantments have a new shine, and the size of totems has also been changed. Potions and arrows will now show effects.
Screenshot below: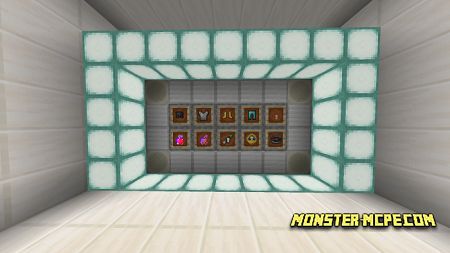 New low shields and resized fire. Screenshot below: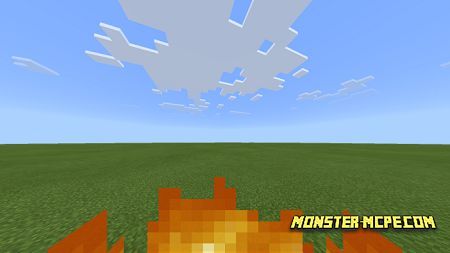 A useful and very interesting feature is the outline of the ores that players will mine. Below you can see how it will look in the Minecraft world: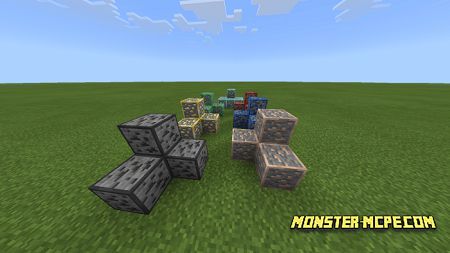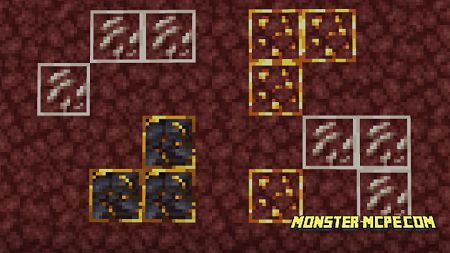 It is worth paying attention to the portal, now the portal textures have become cleaner and more accurate: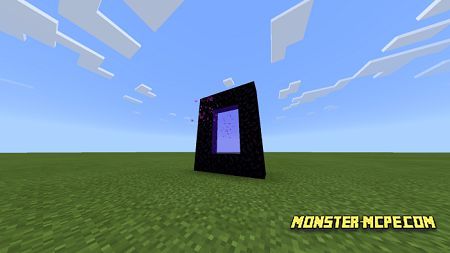 All types of doors have small window slots. Each door has a unique model and arrangement of windows in the door: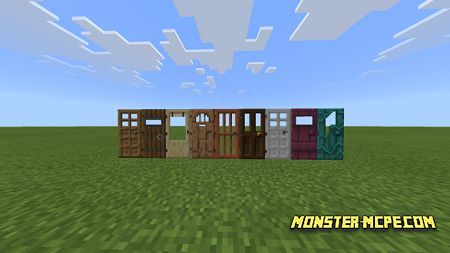 The game interface and menu have also been changed, now they have a transparent look: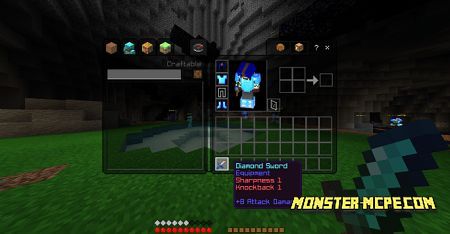 Another feature of this texture pack is the changed textures of crit particles and others. Crit particles now have colored particles that look like a rainbow. You can see the changes to other particles in the game. Particle screenshot: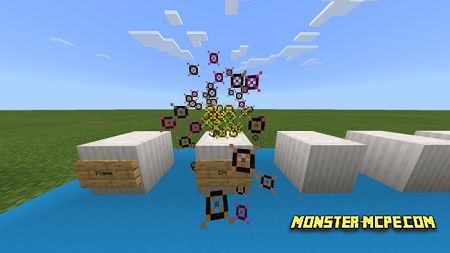 Added new textures for glass and stained glass. The stained-glass windows are now borderless, and the edges of the glass have been changed. Screenshot of changes: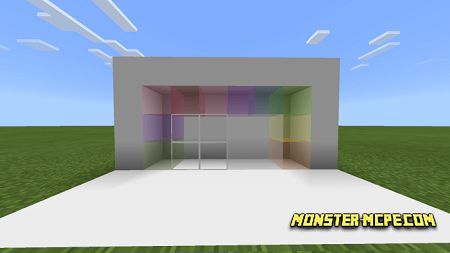 For convenience in construction, the texture and model of the scaffolding were also changed. Players can now easily see how they build and how they use the scaffolding thanks to the empty space in the middle of the scaffolding. Scaffolding screenshot:
Default Deviations Texture Pack