Custom Hotbar Texture Pack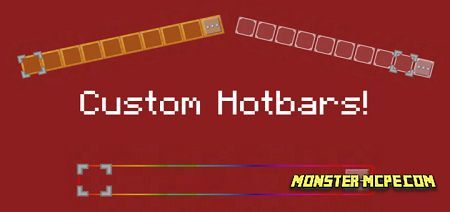 Do you like your Hotbar? Many players will say that there is nothing special in the Hotbar, or you simply do not pay attention to it because it is boring and uninteresting. A new
texture pack
will fix this. Using the new texture pack you add a new and cool part of the game interface called
the Hotbar
. The new part of the game interface will be more interesting and unique. In general, players can use a little more than 20 different hotbars, and the most interesting is the new two animated hotbars. An animated Hotbar is really something new and cool!
How does it work?
1. The first thing you should do is open the Game Settings and Global Resources. See the screenshot below:
2. After that, click on Custom Hotbars and activate them. See the screenshot below: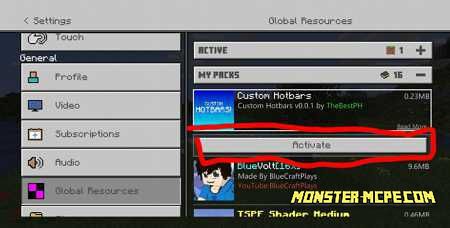 3. After the Hotbars are activated, the player should set up his Hotbar by clicking on the gear which you can see in the screenshot below: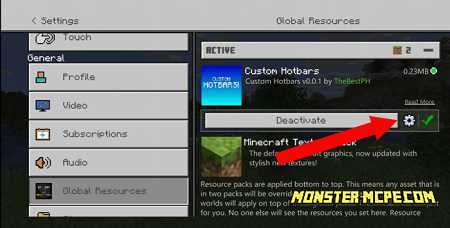 4. Choose the Hotbar that you like the most and enjoy it!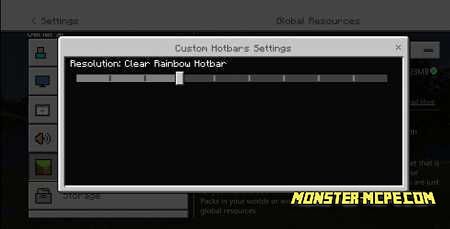 Below you can see a list of all the available new Hotbars in Minecraft: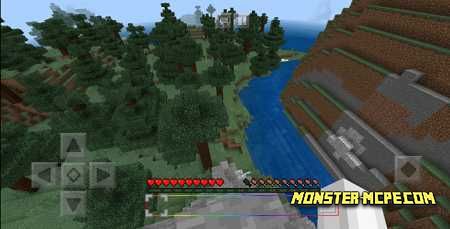 1. Invisible: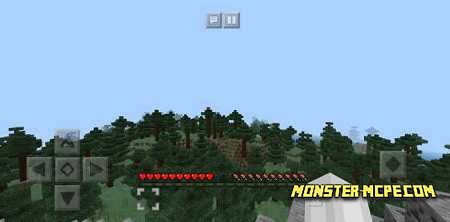 2. Partially visible: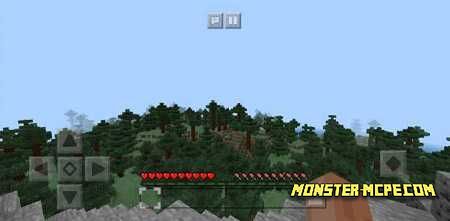 3. Rainbow: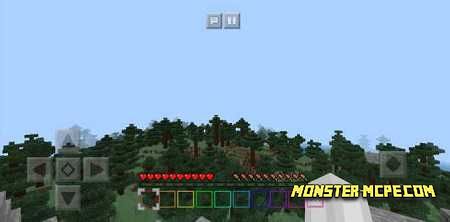 4. Partial rainbow: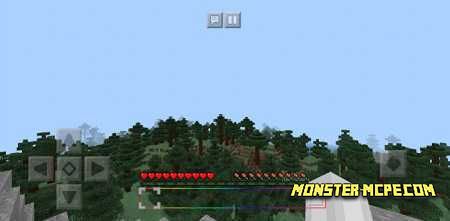 5. Wooden: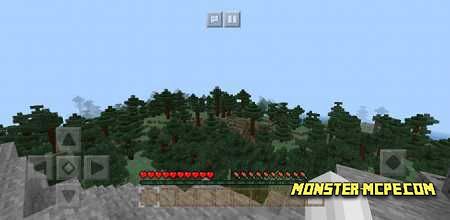 6. Luxury: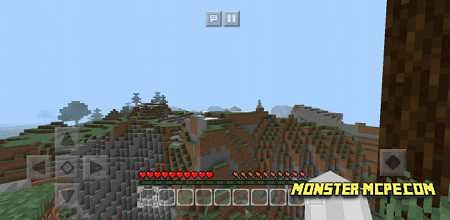 7. Creeper: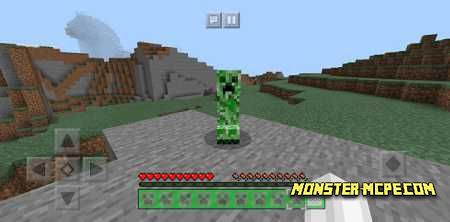 8. Diamond: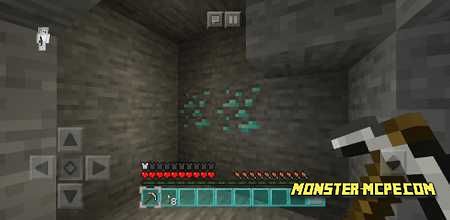 9. Dirt: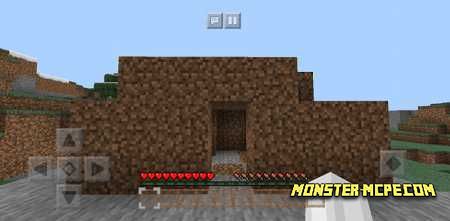 10. Stone: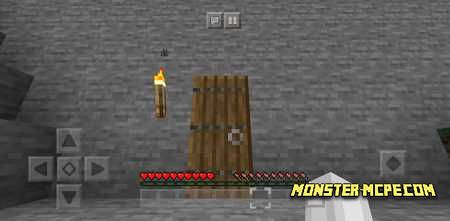 11. Emerald: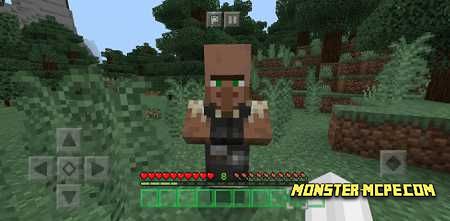 12. Gold: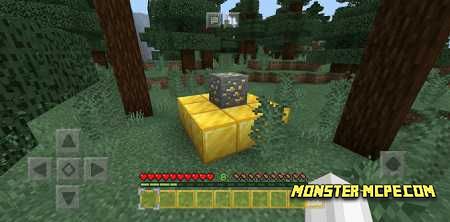 13. Lava: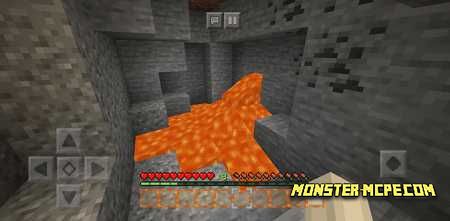 14. Water: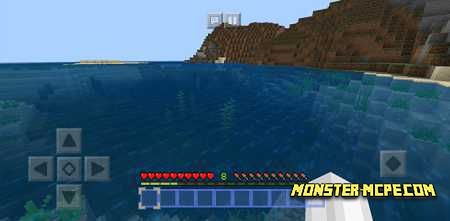 15. Obsidian: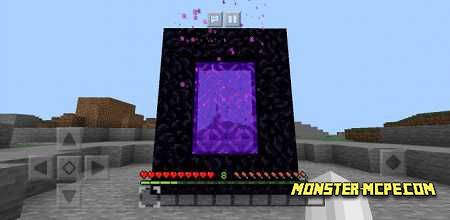 And many others such as sandstone, Bedrock, brick, endstone, portal, grass, luminous obsidian and TNT!
As already mentioned, in addition to the above hotbars in the game, new and unique animated hotbars such as a portal and a rainbow will be available!
Below you can see examples of how it looks in the game:
1. Rainbow:

2. Portal:

Custom Hotbar Texture Pack