Food Info: Extended Texture Pack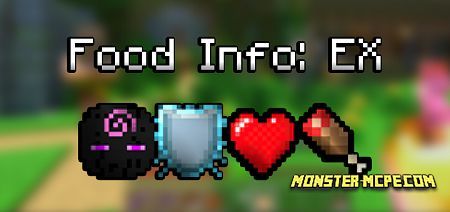 Have you come across the fact that when you eat, you don't remember or even don't know what this or that food item gives you? If this happened to you, then we present you with a new resource pack that simplifies your gameplay by showing how much satiety and what effects you will get after eating. This is a very useful
pack of resources
for many players who will now know exactly how much food they need and what awaits them after they eat something.
How does it work?
In order to playfully see what will happen after he eats something, you need to take the food item in your hands and you will see more detailed information, namely how much saturation you will get and what effects will be after you eat something to affect your character.
Below you can see screenshots of how it looks in the game: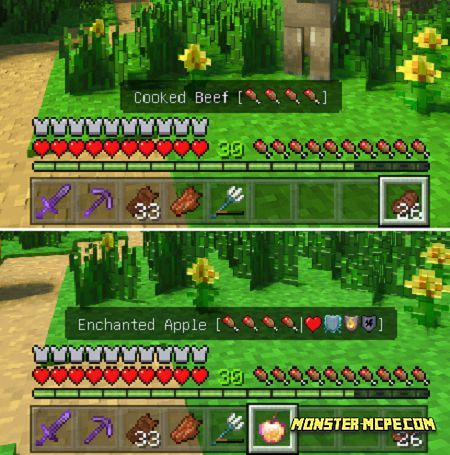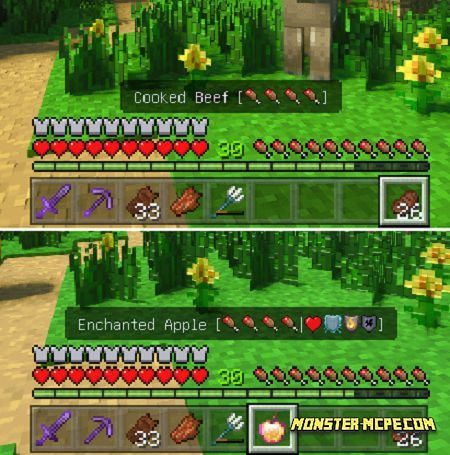 The new resource pack features two modes, namely:
1. Number;
2. Icons of effects and food. This mod shows a multiple of food and effects.
Below you can see how it looks:

When using the resource pack, players choose which mod is better to choose. You choose to depend on what is more convenient for you.
We would also like to draw your attention to the fact that by using icons you can see detailed information about the food item and its effect if any.
In another case, if these are numbers, you see the number of the food item and how much satiety will be filled. Certain effects will show a certain state of the character after eating a certain food, for example, the Good or Bad effect, as well as the number of such effects.
However, please note that the exception is Suspicious Stew, after which you will see an icon with a question mark, that is, an unknown icon. This is all because of this type of food.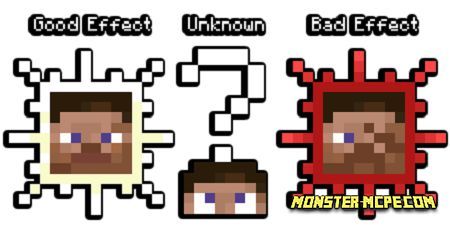 Food Info: Extended Texture Pack