Banner Guide Resource Pack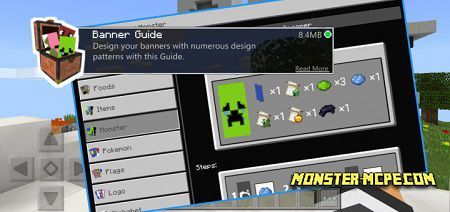 A new
resource pack
, the purpose of which is to show players how to create a banner and how to add different templates to it using different types of dyes. The new resource pack is called the
Banner Guide
. This pack will be useful for both experienced players and beginners. With this guide, players can create different banners with the addition of different elements. In order to make it as simple as possible, step-by-step instructions were added to the guide. Players can find this guide by opening the settings. The new pack replaces the How to play button. Instead, you will see the new Banner Guide button!
What is a banner in the Minecraft world?
This is a decorative object, which consists of blocks, on the banner different elements can be represented. In order for the banner to show something, players often use different dyes.
The new guide will help the player learn how to properly configure your banner. This is necessary so that all players can use the banners correctly and make them as cool as possible. The resource pack gives the player the opportunity to also choose from already added banners with a finished design, with different pictures and images. Players will also be able to do this on their own. In the near future, new banners will be added to the world of Minecraft.
As already mentioned, players can find this Guide by opening Settings or the inventory.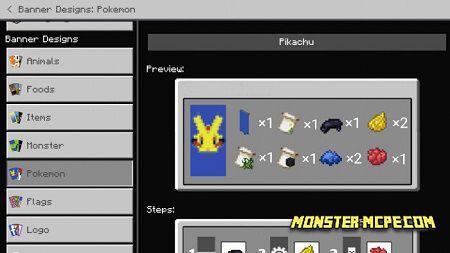 Banner Guide Resource Pack