Naza v0.1b Texture Pack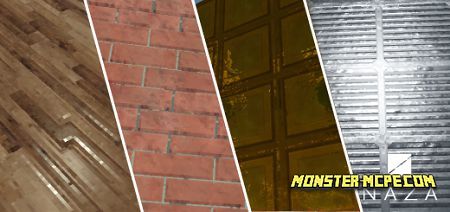 Would you like to apply a new
resource pack
so that your Minecraft world has some realistic decor elements? If so, then the new pack will allow you to do this immediately after application. This pack supports 64x64 resolution. Your world will become more colorful and beautiful with new textures and PBR support. This pack supports all devices on which you can play Minecraft. Some of the elements were hand-drawn.
Are you wondering what is PBR? Everything is very simple, these are materials (namely Physically Based Rendering), a type of rendering that allows players to use more unique and realistic materials for the game and the design of the world.
This type of rendering uses new advanced materials with reflections and simple textures and also supports the ability to use with other shaders.
Below are screenshots of the new resource pack being applied: