Rupse Shaders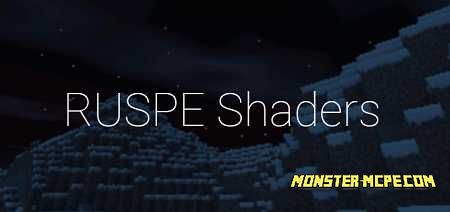 Would you like to use some new
shaders
for your Minecraft world? Wanted but can not because your device with fairly low performance? There is a solution. A new shader called
RUSPE
. This is a wonderful shader that allows you to play in more realistic textures and with good performance of your device.
This shader differs from other shaders for devices of this type in that it does not add any orange shades that can often be seen using low-level shaders. Orange shades that spoil textures and lighting in the world of Minecraft will no longer bother you, nor will any of the objects be discolored.
Below you can see a screenshot of what the Minecraft world looks like using this shader:
Very beautiful and pleasant shades, as well as color combinations in the world of Minecraft.
In more detail below you can see what features will be added to your Minecraft world:
1. Religious water, clouds, sun, and moon;
2. Lighting from mirrors or reflection of the sun;
3. Non-orange lightning;
4. Shadows of the player and blocks;
5. Display of distortion of water, waves, effects underwater;
6. Leaves;
7. Sounds!