Shaderless Shader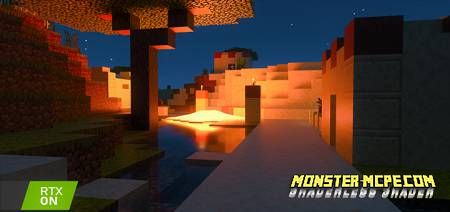 Would you like to improve the textures of your Minecraft world? If yes, then a new
texture pack
with new shaders is exactly what you need! We present you with a new texture pack that changes and improves the textures of the Minecraft world, changing the familiar old textures to something new and interesting, which makes the world more realistic, something similar to the functionality of shaders, but without shaders.
The new pack adds to your world such features as light and moderately bright sun, with delicate textures, the moon with its magical glow, new beautiful clouds, particles of different weather conditions, a beautiful shade and texture of the water in different conditions and in different places and much more ... This texture pack works correctly on almost all devices. Let's take a closer look at the new features of the texture pack below.
Features:
1. The first is water. Depending on which blocks are located nearby or what depth the color of the water changes. Below is a screenshot of how it looks in the game: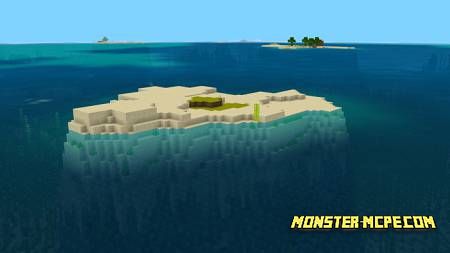 2. New, truly transparent stained glass:
3. Tropical locations, beach, and ocean:
4. Average lighting at night with warm textures:
5. New more varied sky, thanks to new textures in certain places in the sky you will see different levels of transparency of the clouds: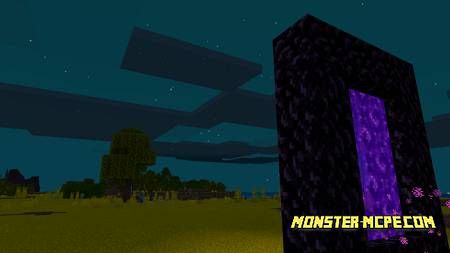 6. Rain particles and others, as well as a new fog texture that is rendered at a distance of 32 renders:
Please note that this texture pack is already available for the RTX version.