Osc Shaders v1.4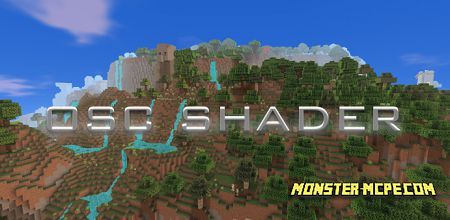 Would you like to improve the textures and environments of your Minecraft world? If so, then the new shaders are exactly what you need. New
shaders
allow players to improve the textures in their world by making them more detailed, as well as change the conditions of daylight, night, and many other weather conditions and locations in your world.
Added new movement of leaves and plants. Also in the game, you can see how the sun and the moon rotate. Improved textures of water and sky.
Let's take a look below screenshots of how it will look in the game:
1. Daytime:
2. Rainy weather:
3. Nighttime:
4. Water textures:
5. Caustic textures (a kind of rays that do not converge at one point):
6. Textures of the caves:
7. Mysterious Nether world:
8. End dimension:
— Circle of Lights in End dimension:
Please note that not only players with high-performance devices can use these shaders, they are also available in a separate file for low-performance devices.