Remove Circle Touch Texture Pack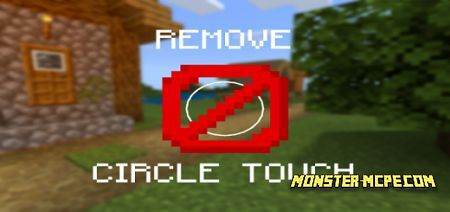 Just an awesome pack that removes the white circle in the center of your screen while you swipe your fingers across the touch screen. This
pack
is called
Circle Touch
. It was created only for the mobile version of Minecraft. Someone may think that this is a minor change in the game, but we think it is very cool, since the white circle will not distract and interfere the player, by displaying it on the device's screen, and in general, from an aesthetic point of view, it looks better.
How does it work?
All you have to do for this is change the value of the command in the ninth line of code.
Initially, the code looks like this: gl_FragColor = vec4 (1, 0), the player should change the values in brackets so that it looks like (0, 0).
Remove Circle Touch Texture Pack