Jicklus Orange Autumn Texture Pack
Do you like autumn? If so, then you will definitely like the new
texture pack
. This is a new pack of textures with beautiful and warm autumn textures for everyone who really likes the colors and warmth of autumn. The new pack changes the color of leaves, grass, and some specific blocks. Change your Minecraft world for a beautiful fall.
As mentioned earlier, this texture pack changes the texture of grass, leaves, some blocks, vines, and even tree saplings.
We recommend that you use additional shaders that can improve the display of color and leaves.
Below are the screenshots you can see the beautiful textures of birch leaves.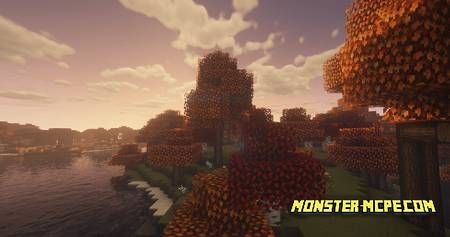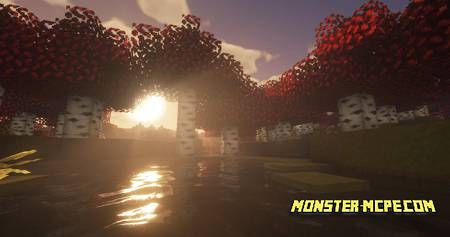 Jicklus Orange Autumn Texture Pack