Beta Hider Resource Pack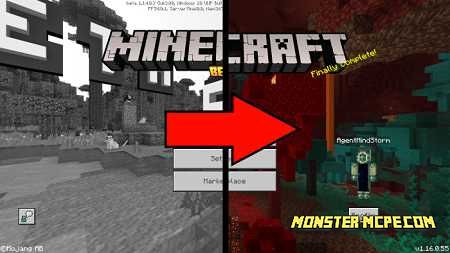 We present to your attention a new texture pack that will be very useful for those who record some video of their game or for those who do not like the menu changes in the beta-version of Minecraft PE. This
texture pack
will help you to neatly hide the very details that will accurately indicate to other players that you are using the beta version of the game. For players who are testing new products in the Minecraft world, namely new maps, addons, and other game aspects, this texture pack will be very useful.
You can see below what has been changed in the game.
The list of features:
1. Changed the main menu;
2. Removed the text of Beta, which was previously placed at the top of the screen, as well as subtitles for the Beta-version of the game, splashes, and the loading window;
3. On the Play button, the words associated with the Beta version of the game have also been removed.
Changes in the new version
Previews changed
Changed textures
Changed popup text
Added support for previews