Color Coded Shulker Box GUI Resource Pack
Do you like different colors or do you want to change something in the graphical interface (GUI) to make it brighter and more unusual? Then the new
resource pack
is what you need. The new resource pack allows players to use new functional shulker boxes that use special color codes to change the color of your graphical interface (GUI).
The new pack of resources changes the textures of the GUI of shulker boxes, namely it can change the color of the graphical user interface so that it matches the selected color that you want to use for the shulker box. The new features of the resource pack allow players not to use the default color of the game, namely gray color.
Please note that this resource pack can be used with other resource packs for user interfaces.
Below you can see several available colors of the shulker box graphical user interface:
1. Undyed: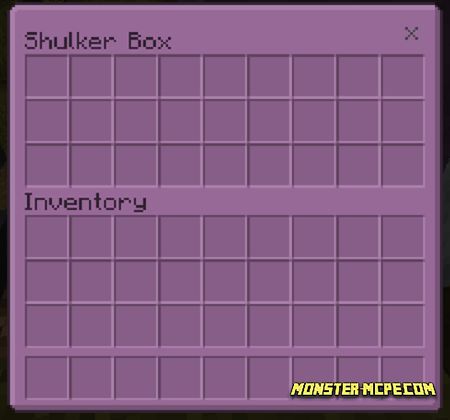 2. Cyan: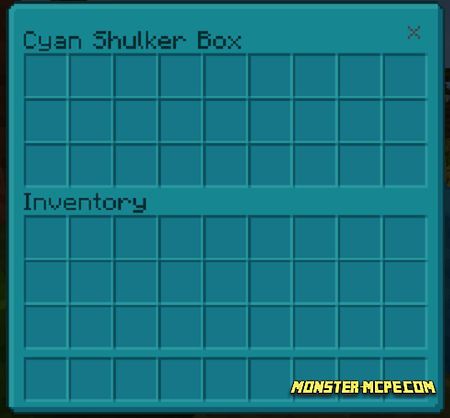 3. Lime: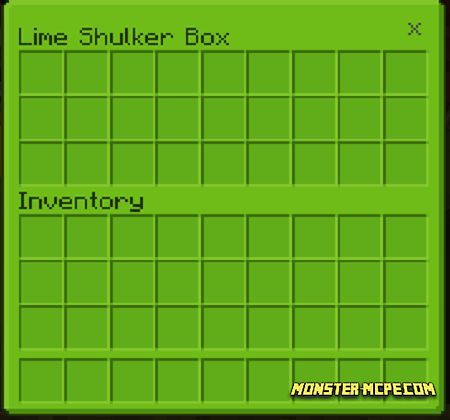 4. Orange: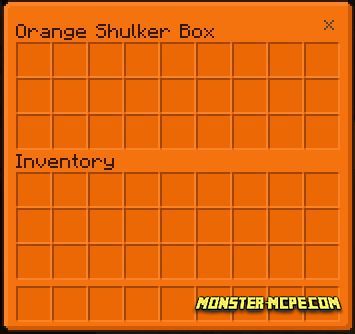 How does it work?
Please note that, unfortunately, by default, the standard color of the shulker block cannot be changed, therefore certain actions must be taken for this. In order for this to work, the player needs to rename the block using an anvil where you can change the color. Attention, the color of the shulker box depends on the first four characters in the block name. Let's look at what the main symbols should be.
In order for everything to work correctly, you must remember that the first four characters should look like this: §_§r. The second character (_) is an empty space where either a letter or a number must be specified. Also, in the anvil so that it would be easier for players to identify the symbols of a certain color, you will see a special hint on the right side with the correct symbols for each.
We also draw your attention to the fact that this resource pack works for both the pocket user interface and the Java user interface: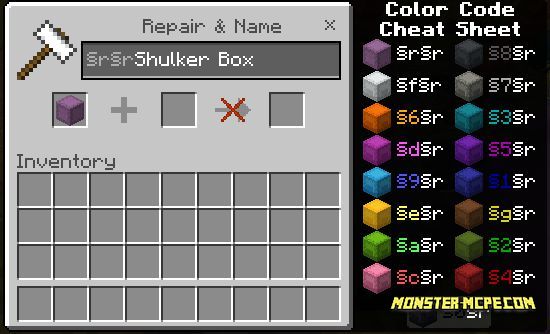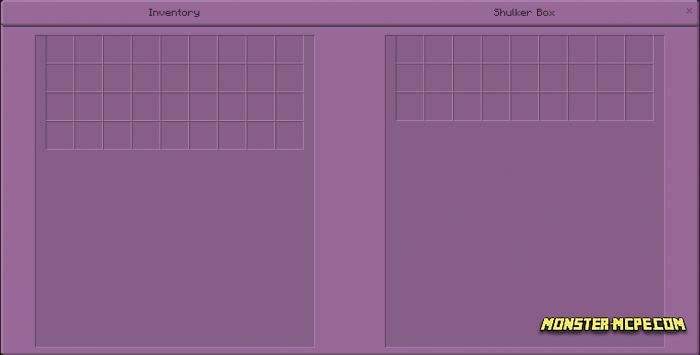 Color Coded Shulker Box GUI Resource Pack