Happy Striders Texture Pack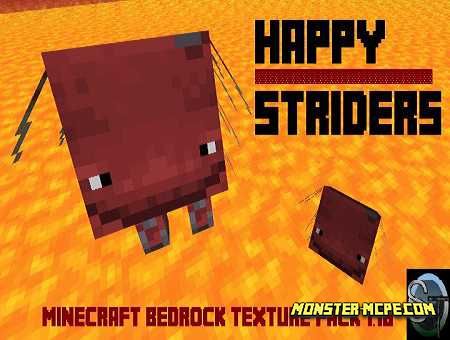 Are you familiar with a new mob that lives in the Nether world, his name is Strider? This is a friendly and non-hostile mob that, under certain conditions, can help the player cross the lava without any harm to health. You can use this creature as a transport.
Have you ever wondered why he is always so sad? If so, and you would like to change it then the new texture pack is exactly what you need. The new texture pack changes Strider's facial expressions from sad to cheerful, after which he will smile. It may seem a little creepy to some players, but it still looks very cool and fun overall!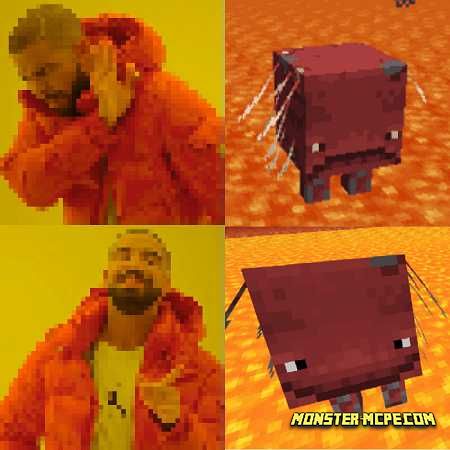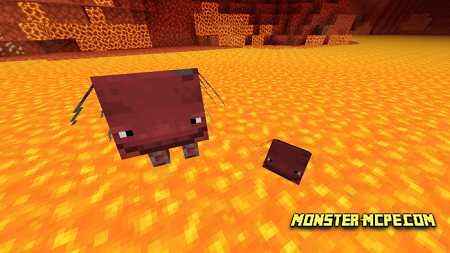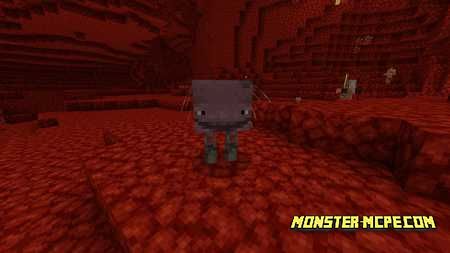 Happy Striders Texture Pack