Shipwreck Surrounded by Corals Near Spawn: -1618472320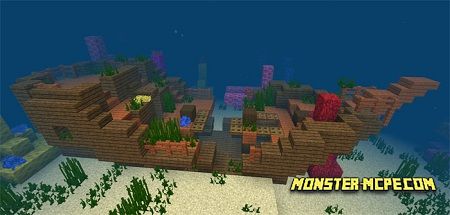 Seed, which is gives great opportunity to discover ocean and all his features in "
Aquatic update
". Here, you will be located close to a big ocean. You should go to swim into the depths of the ocean in order to explore new areas, such as ship crashing, with surrounding it beautiful corals in various colors.
At first, you may think that it is boring and in general not interesting, but try to explore plenty areas with beautiful and color corals or visit ship crashing, where you will find chest with treasures, it will change your point of view.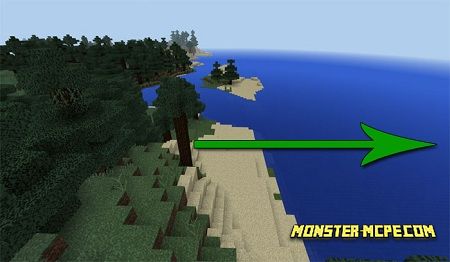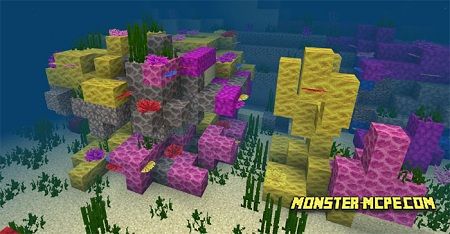 Another cool thing which can't be disregarded it is drowned ship which is almost not damaged.
You may find it using this coordinates — 482.48.43
There you may find another fascinating thing is chest with treasures, in this chest there is a treasure
map
!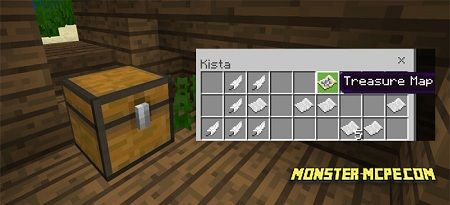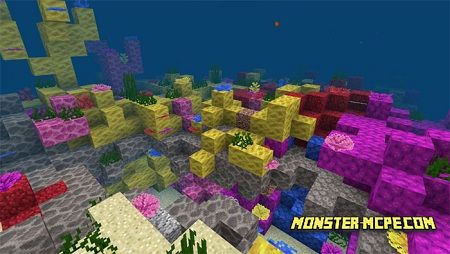 Seed ID -1618472320
Shipwreck Surrounded by Corals Near Spawn: -1618472320