All Biomes Seed: 505794890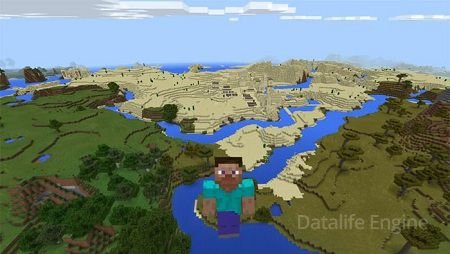 We gonna show you a great seed with interesting location a lot of biomes are situated closely to each other. It's very simple to find every biome and explore some temples and villages, also it will be useful to find treasures from chests. Of course, not all buildings are very close to the spawn point, but the big part of structures is located close enough. So let's see where you can find valuable stuff playing with this seed.
It would be cool to explore all area in a short time. However you have to start a small trip through various biomes and structures with loot and treasures. The most interesting area is considered to be near the spawn point, because here different biomes border with each other.
Turn right and you will see savanna biome, we can say that it has medium size.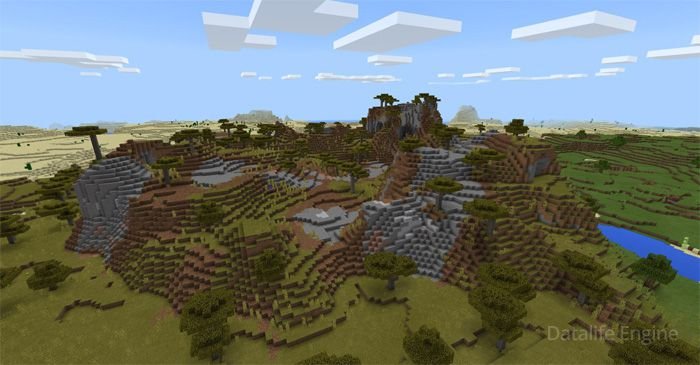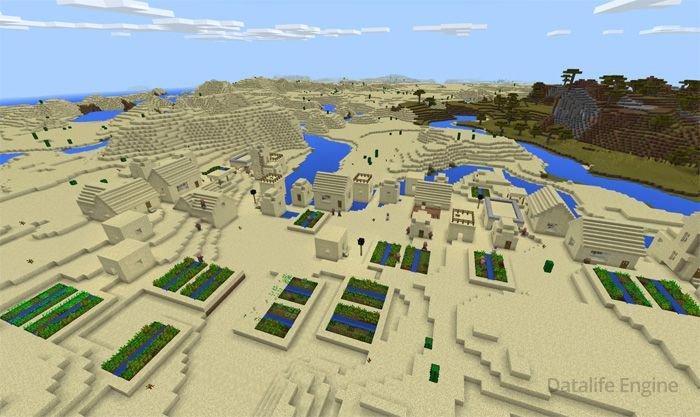 Look forwards, here is a big village, it seem double because of its size. You may visit to blacksmiths and find some loot and valuable items. This means you will constantly find something useful throughout the whole travelling time.
In two blacksmiths you can find some items:
14 Iron Ingots
1.    One Iron Boots
2.    Six Bread
3.    One Iron Horse Armor
4.    Ten Oak Saplings
5.    One Saddle
6.    One Iron Sword
You can also find a desert temple, at least one in this biome. Be careful because there is a trap in in the building. If you don't press on the pressure plate, treasures will become yours! To get the desert temple more quickly use coordinates: 1690 64 255.
But that's not all! This seed contains a lot of interesting area you'd rather explore. Supposably you can visit extreme mountains and mine some ores, then use your resources for crafting weapons and armor.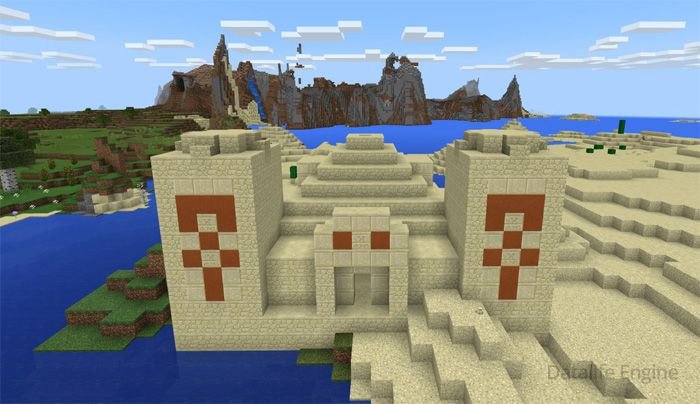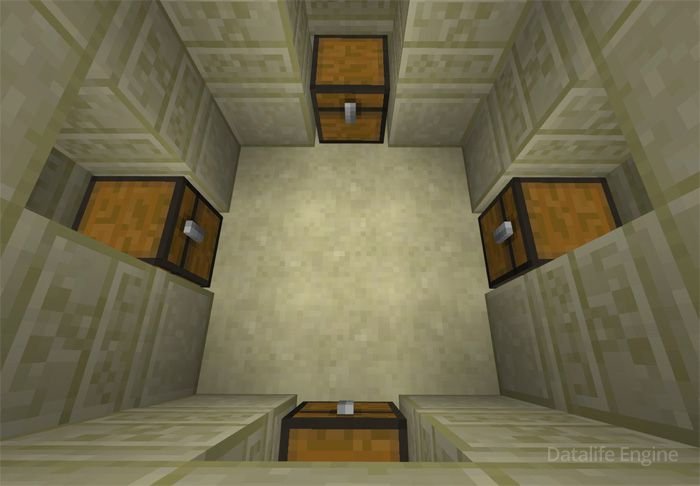 Seed: -505794890
All Biomes Seed: 505794890