Amulets Addon 1.15/1.14+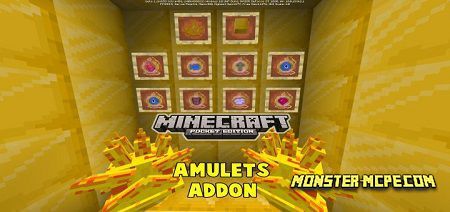 With the release of the new Minecraft version, many players prefer to explore the updated dimension of the nether. Many already know this dimension well, and for some, it is just like a walk. That is why we present to you a new add-on that will change the nether dimension familiar to us. The new
add-on
adds new items to the game and this is a new challenge and new experience. We draw your attention to the fact that new items will not be so easy to get. New items are
amulets
. In general, seven new amulets will be added to the game, each of which has unique features.
In order for the player to gain additional strength or new skills, you just need to hold one of the amulets in your hands. But again, we draw your attention to the fact that new items will not be so easy to get.
As you have already guessed, your adventure should begin with the nether dimension where you need to get the necessary materials for crafting new amulets.
On your way, you will have to fight against new hostile creatures such as Evil Crystals. They have 50 health and very dangerous long-range attacks. See below in the screenshot how they look in the game: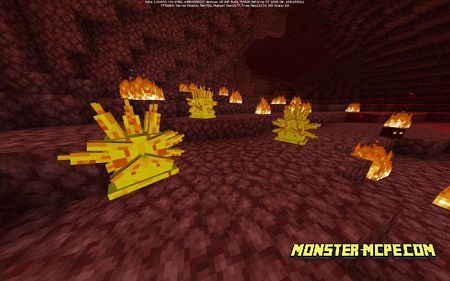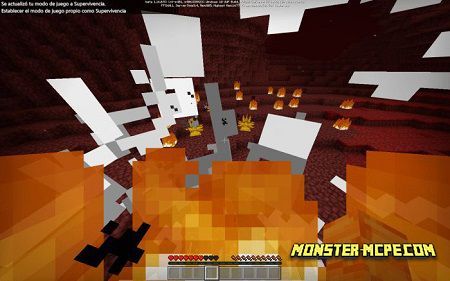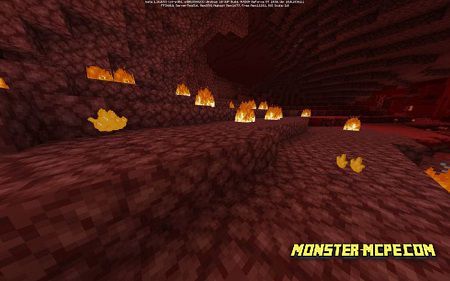 By killing this creature you have the opportunity to get very useful items that you can use for crafting. One such item is the Crystal Fragment. Having collected 8 fragments of this item, the player can craft a unique Crystal Block, for this, you also need to use the gold block. See crafting recipe below: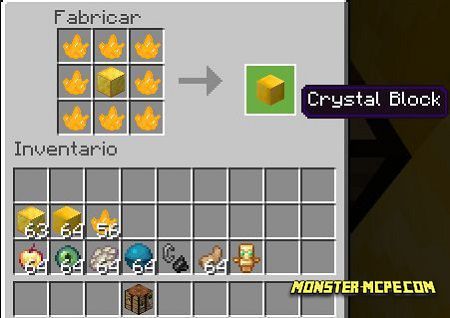 Why is this block unique? Firstly, because it has a unique and beautiful look, and secondly because it has its own additional features such as resistance to explosions. This is a very useful feature for some players.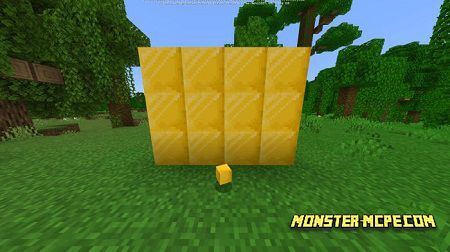 Craft new blocks and use them to craft amulets.
What types of amulets will be added to your Minecraft world?
Amulet types:
1. Regeneration: has the ability to very quickly restore the player's health. Craft Recipe Below: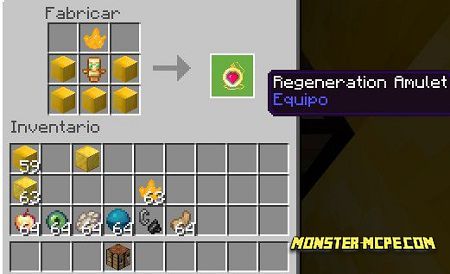 2. Jumping: gives the ability to jump 5 blocks higher. Craft Recipe Below: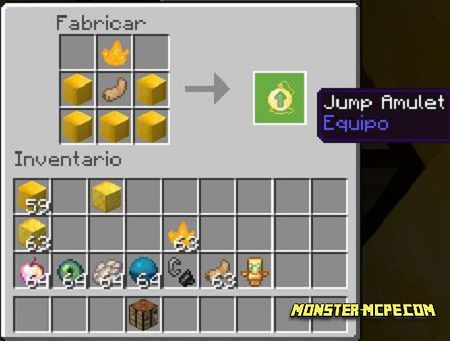 3. Fly: this amulet gives the player the ability to fly, but be careful, as soon as you remove it you will immediately fall and may die. Craft Recipe Below: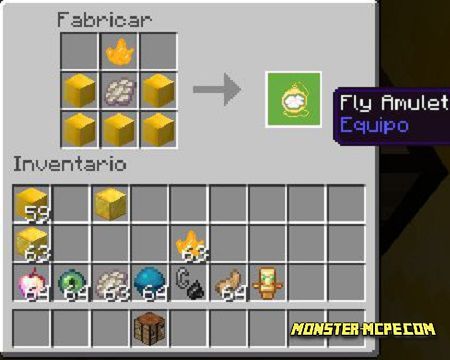 4. Fire: control the fire, but be careful not to burn yourself. Craft Recipe Below: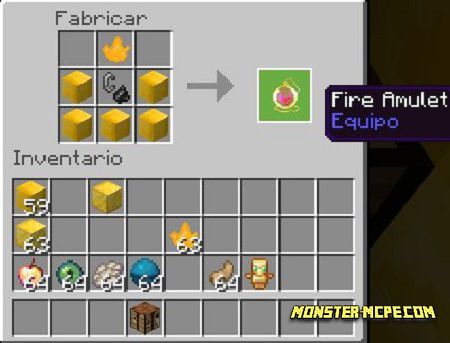 5. Vision: gives the ability to see at night. Craft Recipe Below: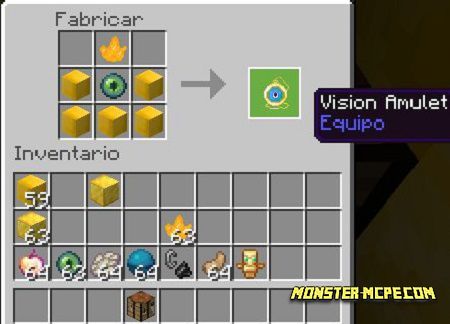 6. Water: gives the player the ability to swim in water like a fish. Craft Recipe Below: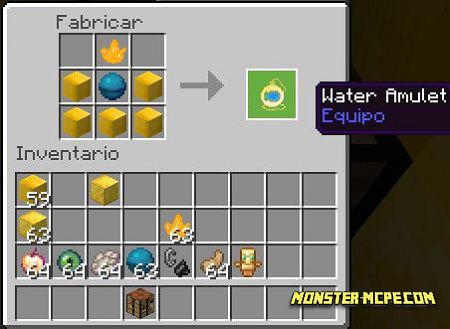 7. Resistance: falling from a great height, the player will not lose health and will not die. Craft Recipe Below: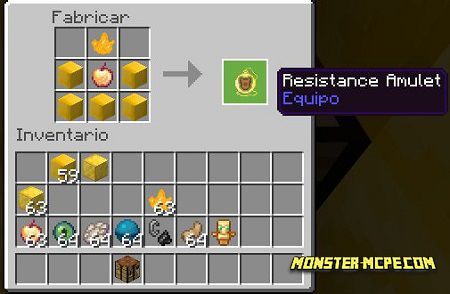 In order to simply experience the new amulets, players can simply use the /function amulets command. This command cannot summon the first crystal as it spawns automatically.