The Black Panther Addon 1.15/1.14+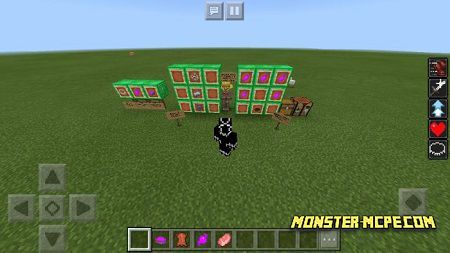 A new and very exciting add-on for fans of the Marvel Cinema Universe. Using the new
add-on
, players can add a new character such as
Black Panther
to their Minecraft world. This is a well-known superhero whom we all saw in 2018 in the movie Avengers.
This add-on gives you the opportunity to use the Black Panther costume. In addition to the costume, some food items will be added to the game.
New food is not simple, it has some abilities.
Attention: We draw your attention to the fact that players should activate the Experimental game mode!
The new add-on adds new behavior with the costume.
Players can craft a new soup and necklace. For soup, you need a heart-shaped herb that you can get by trading wheat with a farmer.
Soup and necklace have additional effects that you can discover for yourself already in the game!
Below you can see screenshots of recipes for crafting: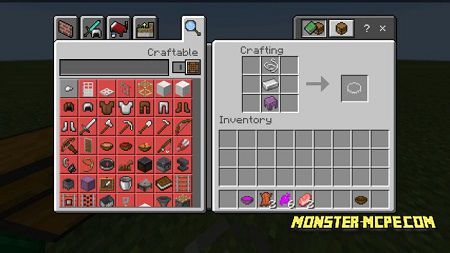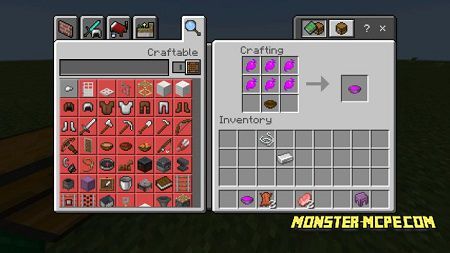 The Black Panther Addon 1.15/1.14+