Brewing Guide Addon 1.14/1.13+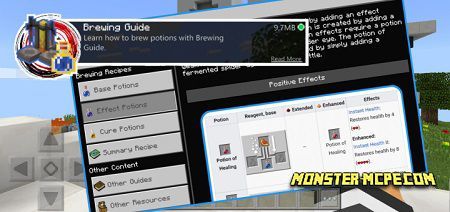 The new
add-on
, which will definitely be useful to any player, both experienced and beginner, will help players create different types of potions using different ingredients. Called the new
Brewing Guide add-on
, this guide will help you create potions correctly. All ingredients will be added to the bottles, and then to the brewing stand. This is a very useful addition that will greatly simplify and improve the process of creating potions in the Minecraft world.
How does it work?
You can find this guide in the Game Settings. In order for players to be able to take advantage of new features, the How to play button has been changed to a new Guide. As already mentioned, both experienced and new players can use this manual to make it easier to make potions and to understand how to do it in general. For games that have just started playing Minecraft, this can be useful in that new players will be able to determine different effects from potions, as well as understand the process itself. For older players, this will be a good opportunity to recall some recipes.
We remind you that in order for you to use this guide, open Settings or Inventory.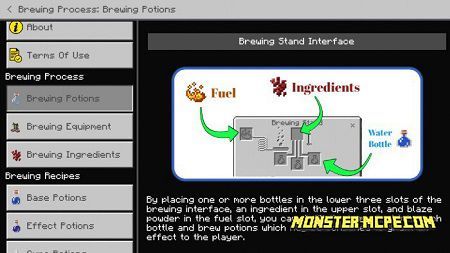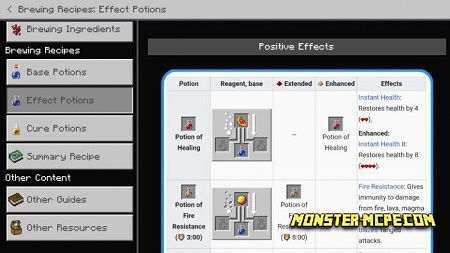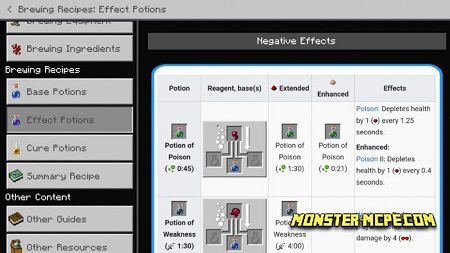 Brewing Guide Addon 1.14/1.13+