Candy Invasion Addon 1.13/1.12+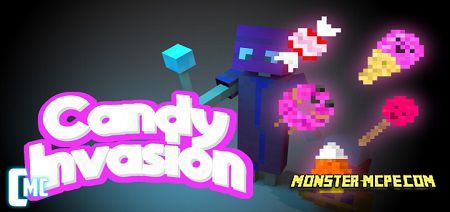 A new
add-on
that adds five new types of products to the Minecraft world, and it's not just products like meat or something like that, it's nothing but sweets! Everyone loves sweets, donuts, and
candy
, that's why you can use this add-on to make your game more fun. All these entities will appear in different places, depending on what kind of product it is, for example, ice cream you will find only in a snow biome, you will find sweets and donuts in the forest and caramel in the desert.
Also, each of the above products gives additional effects, such as speed, resistance to fire or regeneration. Each player is able to create one of these products on the desktop. Also, the creator worked on the appearance of all new entities, all of them without exception have a cute and pleasant appearance.
What is needed in order to craft one of the new entities, for:
— sweets, 3 papers, and 1 sugar;
— sweet corn, 1 carrot, and 2 sugar;
— ice cream, 1 bowl, 1 snow, and 1 sugar;
— donuts, 6 pieces of bread and 2 sugars;
— lollipop, 1 apple, 1 stick, and 1 sugar.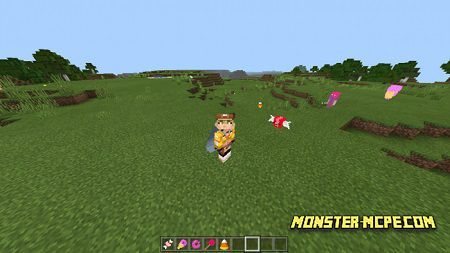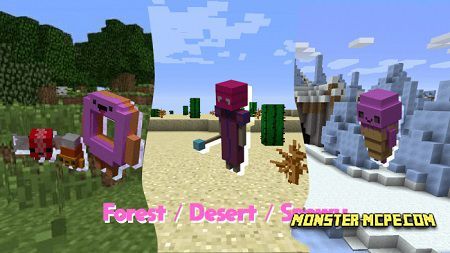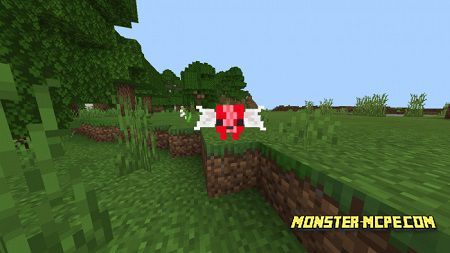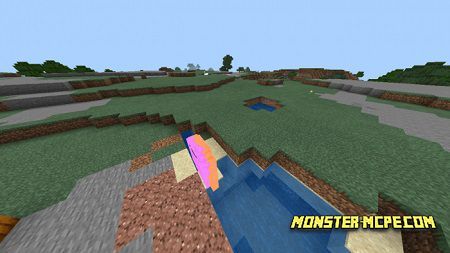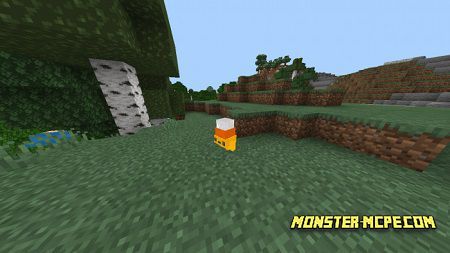 Candy Invasion Addon 1.13/1.12+