Function File For Command (1.8+ Only)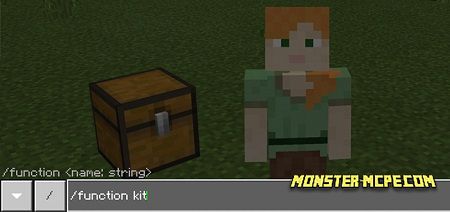 Meet the new command for beta
MCPE 1.8
, it is called
Function
. With help of these commands, you can run other commands from the corresponded files functions. In order to use this commands, a player should apply a pack of behavior.
How it works?
When behavior pack was applied, you can use these commands:
1. Gives you one additional set of the diamond tools — /function tools
2. Powerful effects, that makes you stronger — /function over_powered
3. Chest, where inside you may find some items — /function kit
4. Can clear inventory, effects, and even weather — /function clear
5. Invulnerability — /function invulnerable
6. All the creatures which are standing close to you on twenty blocks will get a strike of the lightning bolt — /function strike
Please use these commands, in case if you have forgotten previous commands:
— /function help and /function help2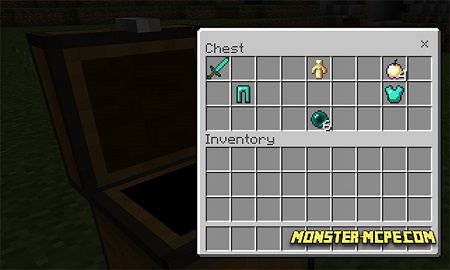 Each player can create his own commands, all you need is just to open the pack of behavior, in functions of the folder, there you will see a big amount of different file, open one of them (it is text document). In that txt file, you will see some command, which you can change or add that what you need. The player can add some other files, but before, be sure that extension name is .mcfunction! You can rename it, in any name you want. In other words, if you name the file as Test, then the command will be /function test.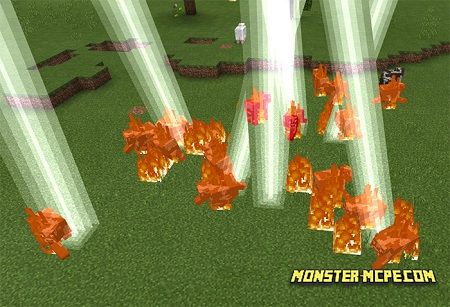 On this screenshot, you can see how was used the command for spawning the chest with items inside — /function kit!
In this one, the command of striking the lightning — /function strike, which is hitting all the creatures, which are surrounding you in range of twenty blocks!
Check this pack, edit and create your own commands, or use commands which were mentioned before.
Function File For Command (1.8+ Only)