Tameable Pandas Addon (1.8 Only)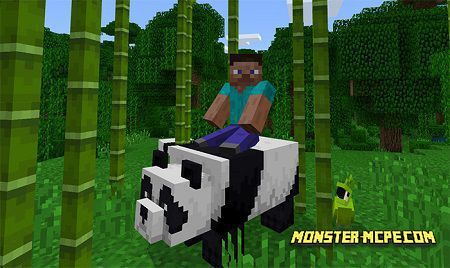 This addon was created especially for
Minecraft 1.8
, in order to add more functions to, to already famous creatures, pandas! Addon gives you opportunity to tame this animal and use it for different aims. Everyone knows, that this creature is very cute and good companion for your adventures.
How it works?
In order to tame this animal, you can feed it with bamboo. It can takes some attempts, do not worry if it will be unsuccessful at first time. After you tame panda, he will be friendly to you.
From the moment when it will be tamed, he will protect you from any hostile mobs, follow you everywhere and you can also teach him how to stand and sit.
And also, each player can ride him, just open your inventory and put into the saddle slot some cake, in order to increase his speed, use bamboo!
Protects and follows for their owners
Player can ride this animal (in order to speed up him, use bamboo)
In order to make them stand or sit, long press or right click while holding the crouch, and press the button of interaction.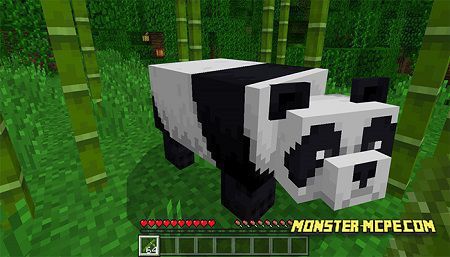 Tameable Pandas Addon (1.8 Only)