Modern Tools Add-on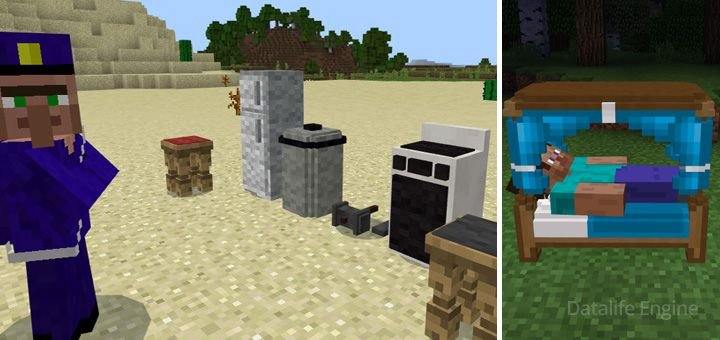 Modern Tools Add-on
creates a bunch of useful items to Minecraft game world, it will apear instead of 2 mobs that you already have seen in game. Fridge is the first tool, it takes advantage of storing food and other blocks and items. You have ability for cooking raw food without using kitchen stove. Mechanism can operate with different functions and you may take it as a decoration for your home, for example. So, this mod also adds new elements of furniture to Minecraft Pocket Edition.
Let's check it!
Find a new item when you want to create one of modern tools. It's called forge, players can find it in Overworld, because this item replaces egg. So, kill any chicken to get it! Then put in down on the ground (just throw it) and some items will help you to get modern tools.
Take a Lime Dye for creating a Computer (PC). Use Gray Dye for making a Fridge. Kitchen can be created with Light Gray Dye. And if you have Bone Meal, Lapis, Cocoa, Rose and Light Blue with Pink Dye, it's possible to craft a Table.
Fridge contains 27 slots that players use foe storing food and other items.
Tables and Chairs
are great for decorating you home interior. So, sit down on the chair when you want!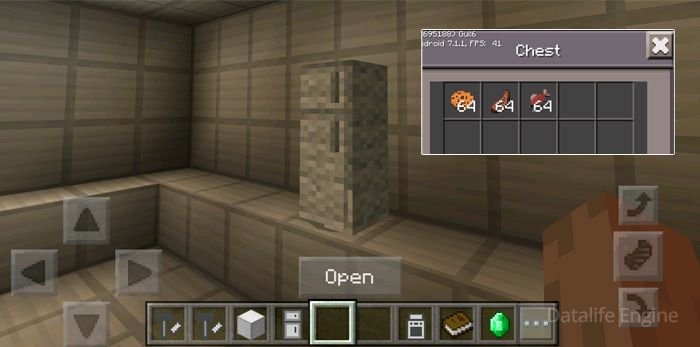 Kitchen Stove
helps you in cooking food. Chicken, pork, rabbit beef and rabbit – the list of raw food that you may cook with it.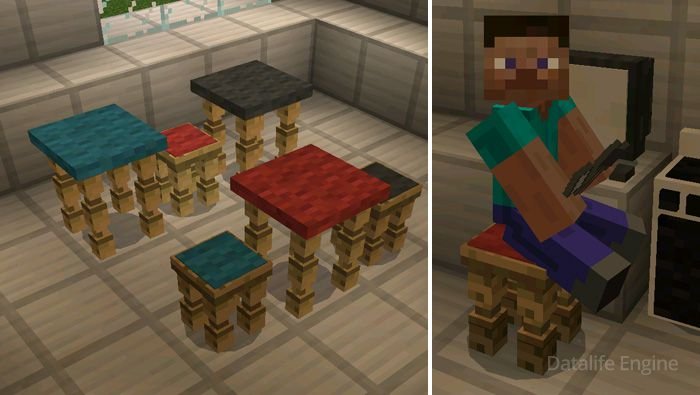 Adding coal to
 the Forge
makes ability for retrieving of such items as diamond, iron ingots and gold.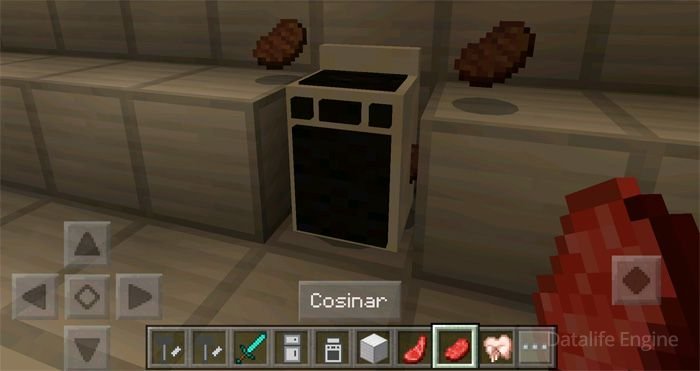 Dump 
– something like trash bin. When you want to delete some item, just press on Erase button. That's quite useful toll in Survival mode.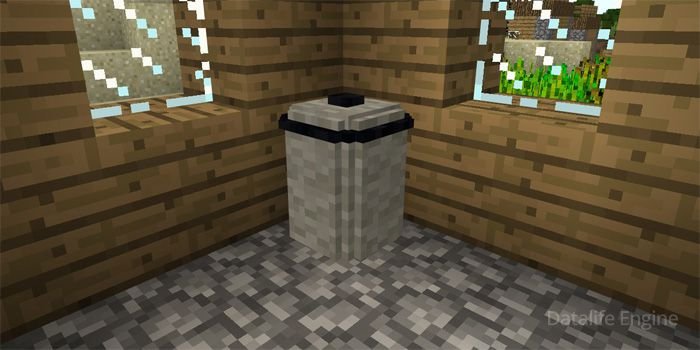 Computer 
can do trading operations with coins. Then you may trade with Postman, will describe it further down.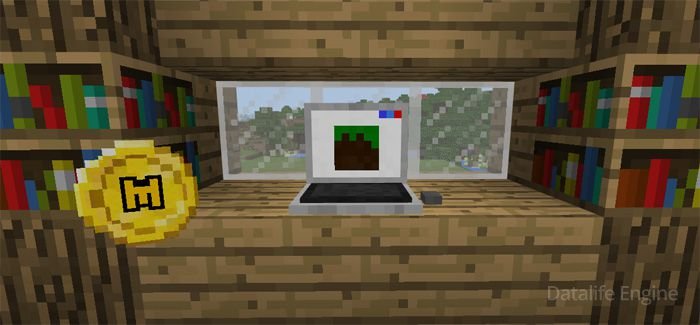 Postman
is a new character that helps you to take an ability to trade in MinePay market. So, here is a new function for buying and selling items.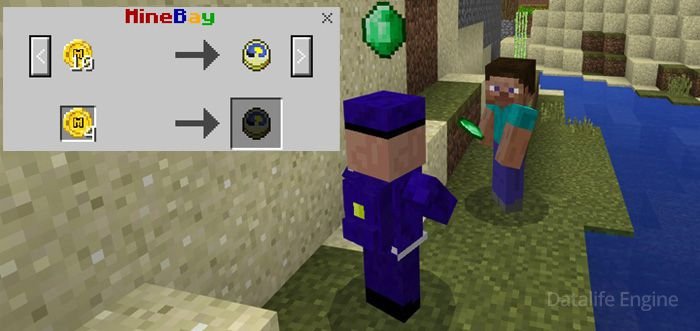 Beds
– it is now improved, let's look at 3D models on screenshots.