Ostrich Add-on (Biome Chooser Concept)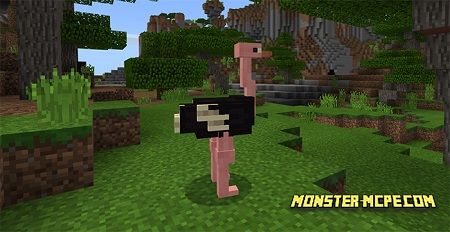 This
addon
adds new animal, such as ostrich. Have you ever see him in real life ? It is pretty big bird which is replacing the chicken. Also, each player has opportunity to riding on the ostrich, but there is one minus, for now, player can not control him while riding, this function will be adding in the nearest future.
How it works?
Here is a new animal, ostrich, which is replaces the chicken. This creature is friendly, health consist of eighteen hearts, in case if you decided to hit him, it will escape from you in a seconds with help of his movement speed. In biomes where the climat is pretty warm you may meet this creature.
For devices:
IOS/ android: Click the button of interaction after long pressing on the ostrich.

Windows10: Right click on this creature.
Unfortunately in this version of addon, you can not control ostrich while riding, but soon this opportunity will be added.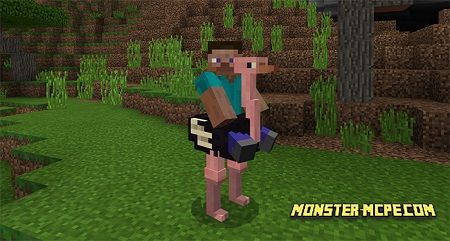 Ostrich Add-on (Biome Chooser Concept)