GravityGun Mod (Android)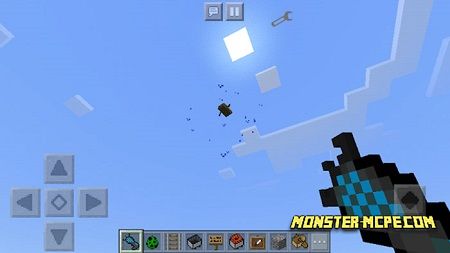 Amazing and very useful add for MCPE world (for Android), it is
Gravity Gun
mod. This add gives you opportunity to lift some objects, also, player can shoot them while they are in the air. Can you only imagine, what fun things you can do with this gun? You get a really God weapon, from now you should not use any efforts for killing mobs, just lift and throw.
Mod description:
At first, you should get gravity-gun. In order to get it, use below commands (please note that player can set two distances, such as launch and hold of this gun using below commands):
/GravityGun setdistance [x] — Hold

/GravityGun setpower [x] — Launch

/GravityGun get — add Gravity-gun to your inventory.
In order to use Gravity-Gun, click on object which should be lifted in the air and click once again if you want to launch this object, in order to drop some object, just switch slot in hotbar (active hotbar).
This gun able to lift all the objects, even boats.