Simple Furniture Addon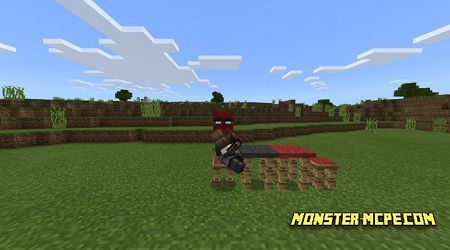 Simple Furniture addon
adds some new items for improving house interior. Player can use and interact, with some of them. Note that all the furniture, has their standard direction and unable to change it.
New facibilities:
In order to build item you want, use dye with some special color on forge.

Forge is the most important thing for creation of furniture, also, it can transform coal on some other useful and important resource, such as diamond, gold etc.

For saving your items, you can create with help of grey dye — fridge.

For cooking meat, player can create stove for kitchen, use this dye - light-gray.

Chair and table — player can use a chair in order to seat on it, dyes: bone-meal, light-blue, cocoa bean, lapis-lazuli, pink, rose-red.

Black shulker is dump.

New type of villager (postman) from now, has another skin and much better trade offer.

Use coins for trade with new villager which you can earn with help of "PC" by selling some items on MinEbay.

Buy rare item using your coins for villager (postman).