Shopping Cart Addon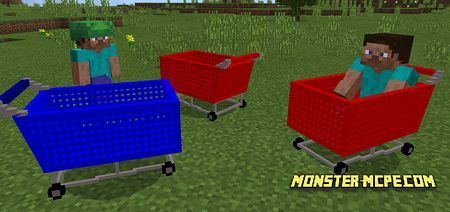 This
mod
add new
shopping carts
for MCPE: player can ride on it and except riding player have there twenty-seven slots for items in shopping cart. As you can see it is very useful for those who likes adventures, for those, who searching for a new item during traveling
Description of gaming process:
It replaces usual spider and cave spider. In order to get it uses spawn egg. But please note that in case if you are playing in survive mode player can find this shopping carts at night or in some caves, where usually live spiders.
In game, you can ride it and except riding it has twenty-seven slots for your items, what considerably simplifies travel.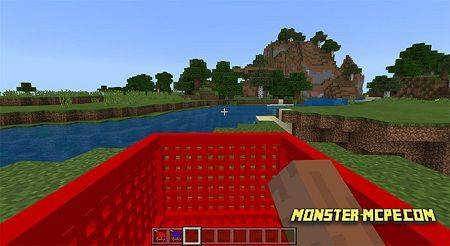 For devices:
— Windows: all you need is right click on cart;
— Android and ios: long press on cart and click on ride button.
You can use your inventory by interaction with entity or sneaking, also, while riding you can open your inventory.
Main functions:
You can ride it;
Unable to float on it;
Have twenty-seven slots for items;
Exist in ten different colors;
On four languages;
Replace spiders (usual and cave);
Custom sound.