Forge's Lucky Block Add-on 1.16+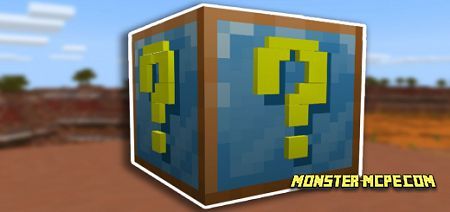 One of the most popular add-ons is the Lucky Block. This is a very interesting and fun addition that adds a large number of different unique blocks to the game, each of which can give the gamer both good things and bad things, it all depends on your luck. The random distribution of items allows you to make your game more interesting and fun. Let's take a closer look at the features of the new Lucky Block
add-on
.
Perhaps almost every player already knows what Lucky Blocks are and finds a lot of interesting things playing in the world of Minecraft, for those who have not played with Lucky Blocks before, we recommend trying it. This is a very interesting game format in which players have access to new blocks with both useful and dangerous things.
The new add-on adds a large number of new lucky blocks to the game. In total, 51 new blocks will be added to the game, including 17 bad blocks that give players bad effects and things, and 34 good blocks. The main task of the lucky blocks is to break the blocks and try your luck, as you never know what you will get after the next broken block. Below you can see a screenshot of how the features will be available to players in the game:
Please note that at the moment there are no crafting recipes for lucky blocks, and in order to get these blocks, players need to use a special command / give @p lucky_block.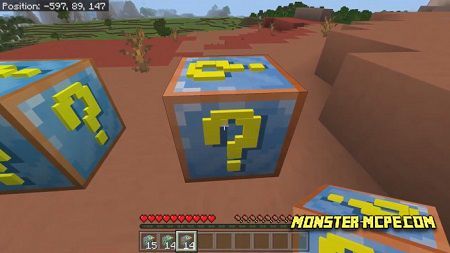 There will be three types of lucky blocks available in the game, namely bad blocks, good blocks, and normal ones. Bad blocks give players only bad things, good ones give only good things, and normal blocks give randomness both good and bad things.
Below you can see how the blocks look and the difference between them in the game:
1. This is how a bad block looks like with a slight red tint: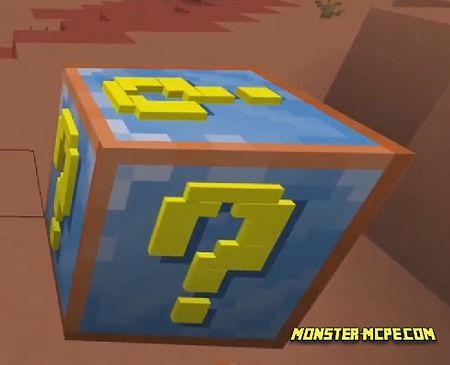 2. Good blocks have a slight green tint: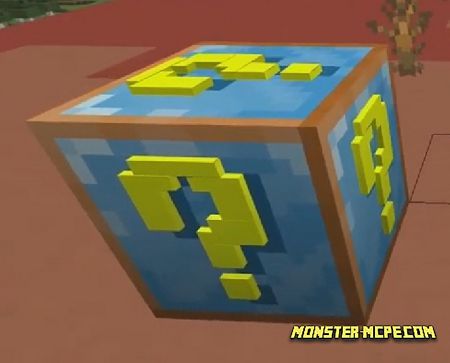 3. And this is how a normal block looks like: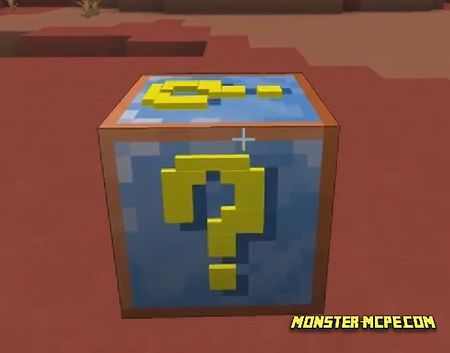 Forge's Lucky Block Add-on 1.16+