Export Structure Button Add-on 1.16+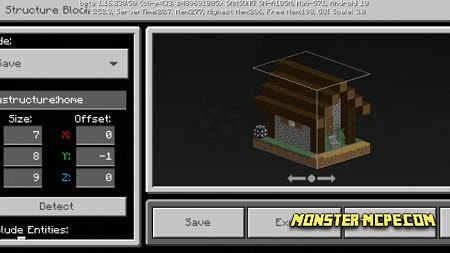 Would you like to be able to export existing structures not to a PC but to an Android mobile device? If yes, and you think this is a very useful feature, then the new addon is exactly what you need! The new
addon
adds a special button to your Minecraft world thanks to which players can export different structures on their Android devices. Since the developers previously said that this function will be available in the near future, but unfortunately they have not added it yet, this addon solves this problem and adds this button now to simplify the process of exporting structures in the Minecraft world.
This is done thanks to the customization of the user interface of the structure block where some changes were made. After certain UI changes, players can use the export button added to the game.
How does it work?
Using the new function, namely, the button is very simple and, most importantly, convenient. Players can see the new button in their user interface which is displayed there under the name Export (logical). Just click on the button and you can export the desired structure.
Attention: Please note that all files will be saved in the folder of your choice under the name: .mcstructure! Don't forget that this allows players to share their files with other players.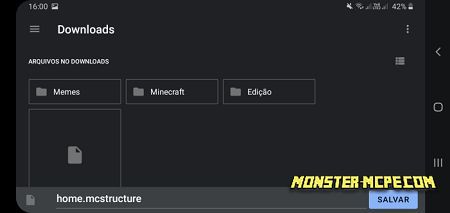 We also want to note that the new Export button works only for the Minecraft PE version
1.16.230.50
and higher!
Export Structure Button Add-on 1.16+