Better Pillage Add-on 1.16+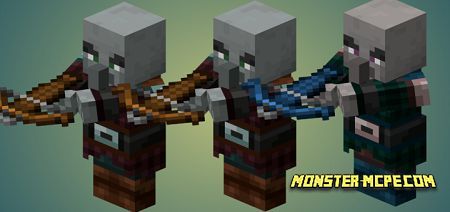 Have you ever fought such hostile mobs as Pillagers? If so, then you probably know that these mobs spawn in groups and attack villages and players. Would you like to add difficulty to your survival and fight against these mobs? The new
addon
adds improved pillagers to the Minecraft world that use different weapons for battles. New types of pillagers will make your fight with them more interesting. Let's take a look at the new features of the new addon below.
Features of the improved pillagers
Now in the world of Minecraft, you will see three new types of pillagers. Some of them use axes for battles, some use a trident that they can throw at their target and crossbows.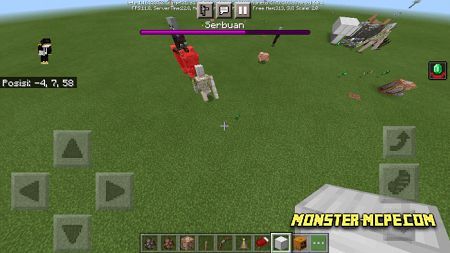 Mobs that use axes can use it in the same way as Vindicator. Some of them use weapons with enchantments.
Pillagers who use a trident throw it at their target every three seconds. Please note that since this is a beta version, sometimes the weapon may not be displayed in the hands of the pillager, most often it is a trident. This error is associated with a code or limitation of codes.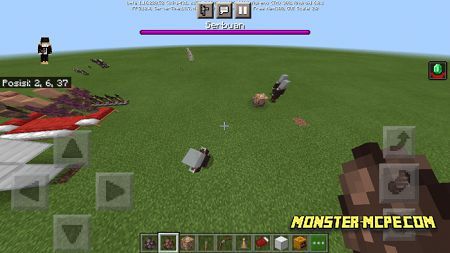 The new features of the pillagers do not change their behavior, so they can still attack villages and villagers.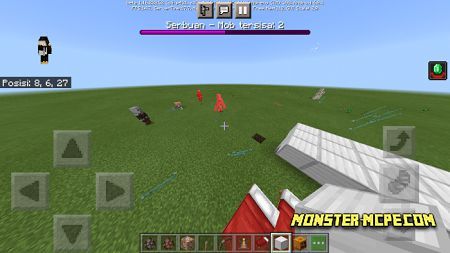 Better Pillage Add-on 1.16+