Wooden Furniture Add-on 1.16+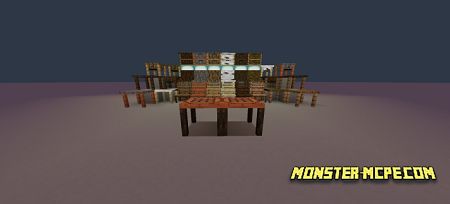 Would you like to add some varied wooden furniture to your Minecraft world? If yes, then the new addon is what you need. This
addon
adds new types of wooden furniture to the Minecraft world, each of which can be used by players at their personal discretion, both for decoration and for any other actions. In general,
31 furniture blocks
will be added to the Minecraft world.
New furniture can be crafted by players. Let's take a look at the crafting recipes below and look at the list of all the available furniture that will be available to players.
New wooden furniture and crafting recipes:
1. For crafting, use a crafting table and some wooden blocks. Crafting recipe: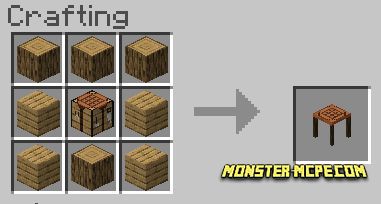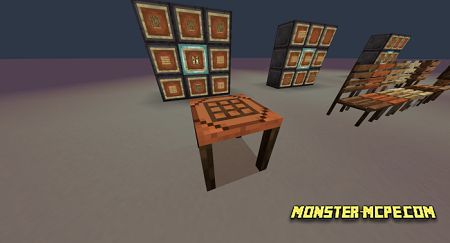 2. Drawer for storing certain items. Please note that this block has the same inventory size as the chest. Crafting recipe: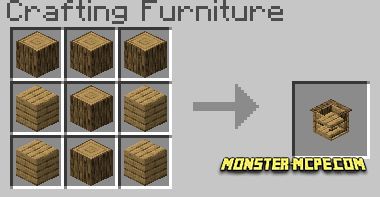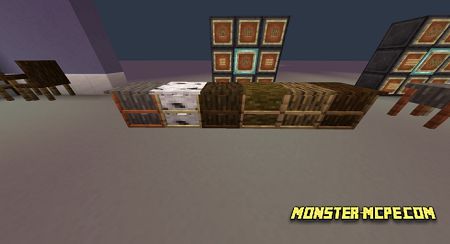 3. The next type of furniture is the bedside drawer. Has the same amount of inventory as a hopper. Crafting recipe: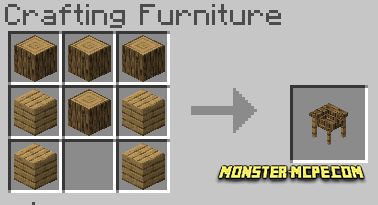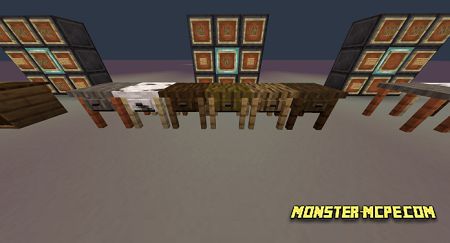 4. Quite an interesting decorative small table. Crafting recipe: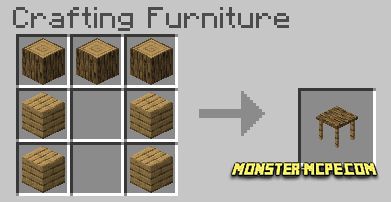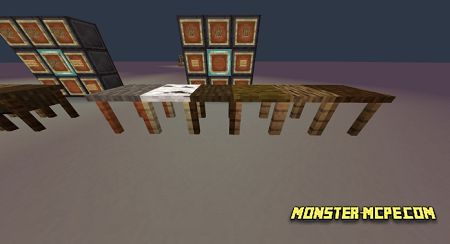 5. New wooden chairs. Players can place this chair in any direction they want, as well as sit on it. Crafting recipe: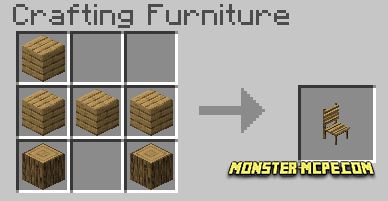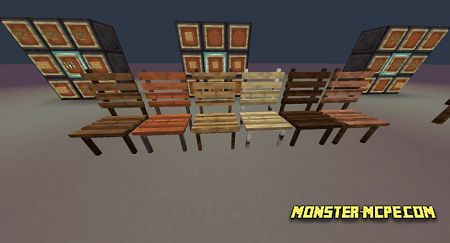 6. Another type of chair is the banquet chair. Almost the same as the previous chair but just looks different. Crafting recipe: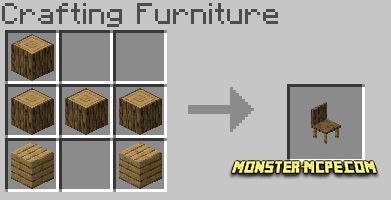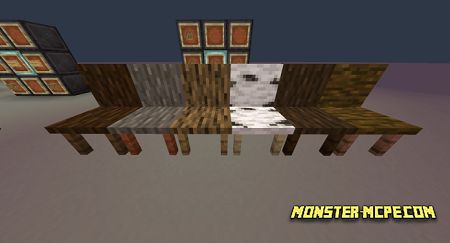 Below is a screenshot of how you might place the new furniture in your home: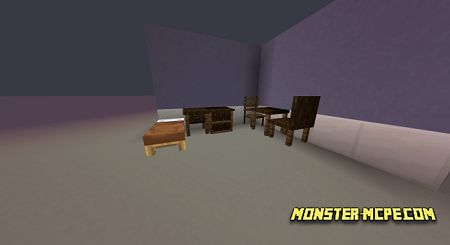 Wooden Furniture Add-on 1.16+