Shiba Inu Add-on 1.16+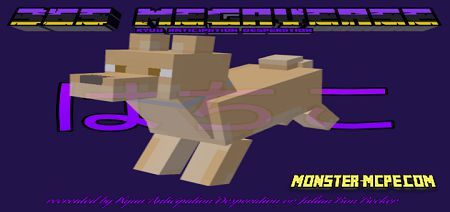 Do you like dogs? Would you like to add a very beautiful and cute
Shiba
Inu breed to your Minecraft world? If yes, then the new
addon
is what you need. A new dog in the Minecraft world can only spawn in Creative mode. In the future, a new breed of dog will spawn in villages according to the same principle as cats.
As mentioned earlier, the new breed of dog is Shiba Inu. This is a breed of hunting dogs, bred on the Japanese island of Honshu, the smallest of six breeds of native Japanese origin. In 1936 it was declared a national treasure of Japan. Shiba belongs to ancient breeds, its ancestors were dogs, which were used to hunt birds, bears, deer, and wild boar. As you can see, this is a very useful and strong dog.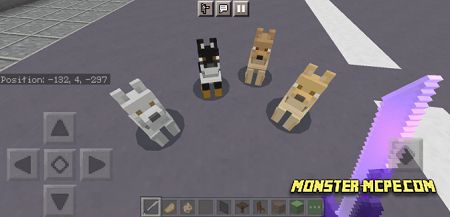 In this addon, a new breed of dog exists in four colors, namely black, white, beige, and coffee. As mentioned earlier, players can only spawn these dogs in the creative game mode.
Shiba Inu is easy enough to tame using bone. Also, players can tame dogs using any type of meat and fish. Please note that the meat must not be rotten. Shiba Inu's health is the same as wolves.