Vanilla Holiday Add-on 1.16+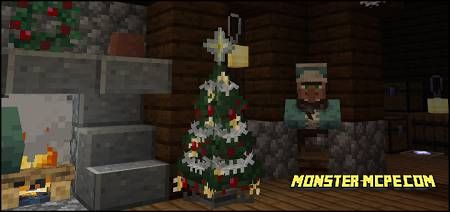 Would you like to somehow beautifully decorate your home on the eve of the Christmas holidays? If yes, then the new addon is what you need! This
addon
adds new Christmas items to your Minecraft world that allows players to beautifully decorate their Christmas trees and more. These items allow players to decorate their home and get ready for the Christmas holidays. All new items can be crafted. Also, in order for the player to be able to craft one of the new decoration items, it is necessary to use vanilla items.
Features of how it works
The first thing worth paying attention to is the Christmas tree. This tree is the most important attribute of Christmas. In order for the player to be able to craft a Christmas tree, you must first craft a stand. After you craft a stand, place a spruce seedling on it. After that, you will see your Christmas tree which you can decorate at your own discretion using new decoration items. In general, three new decoration items will be added to the game.
Let's take a look at the new Christmas decorations and crafting recipes:
1. The first item is the most important, namely the Stand for a tree: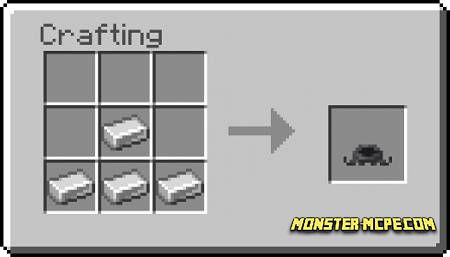 2. Berry garland. This is a new decoration item that players can use to decorate their Christmas tree, home, or any other place. Crafting recipe below: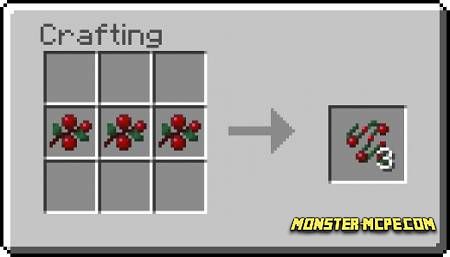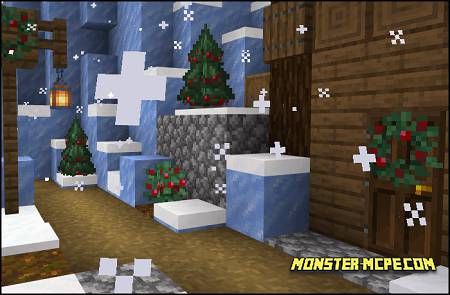 3. Tinsel. This is a well-known decoration that is also used all over the world in order to decorate a Christmas tree or a house. This decoration gives an additional effect of ice or shine. Crafting recipe below: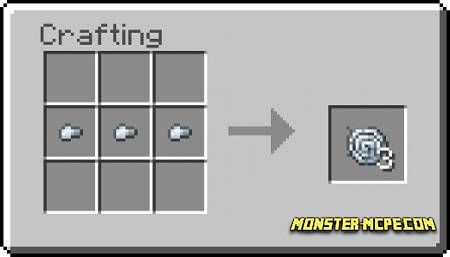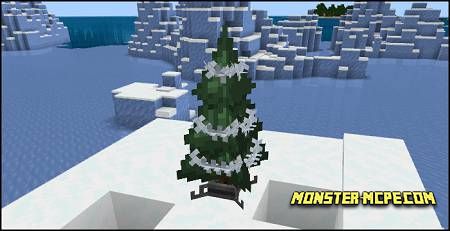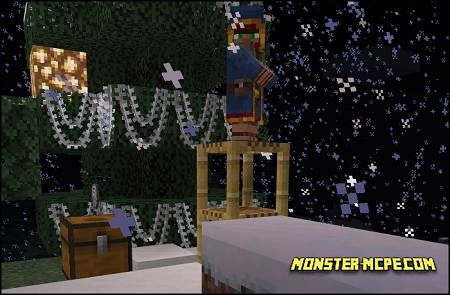 4. Gilded Ornaments. These are small gold plated light bulbs that will also add a very nice Christmas look to your tree. Players can also use this decoration to decorate any other place in their home. Crafting recipe below: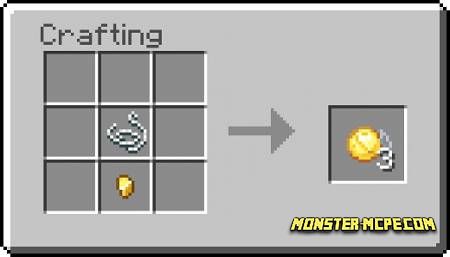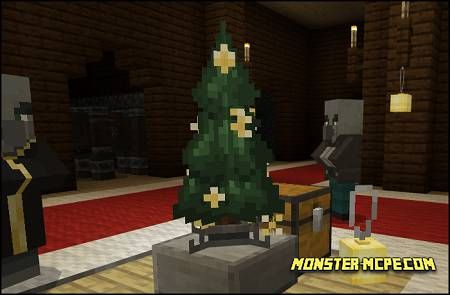 Another bonus item has also been added to the game, which you can find out about already in the game!
Vanilla Holiday Add-on 1.16+