Tesla CyberTruck Add-on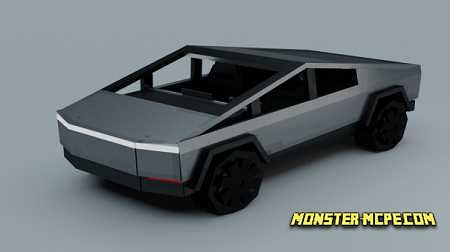 Have you heard about the new product from Tesla? If not, the well-known Tesla company created the first pickup truck. Everyone who has enough money can pre-order this super pickup truck right now. But, even those who can pre-order will be able to receive the long-awaited
CyberTruck
only starting from 2022. As you already understood, we will not soon see this futuristic car on our streets. But all of the above applies to the real world, in our
Minecraft world
, any interested player can not only see this car but even ride in it.
Use the new
add-on
and don't spend more time waiting for CyberTruck.
Below you can see how it will look in the game from the front, side and back: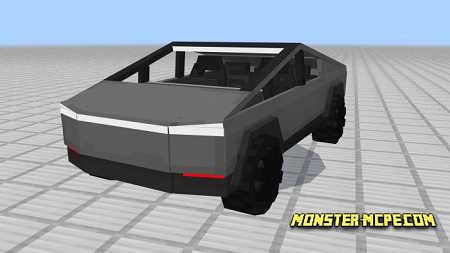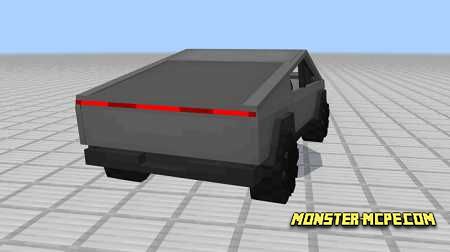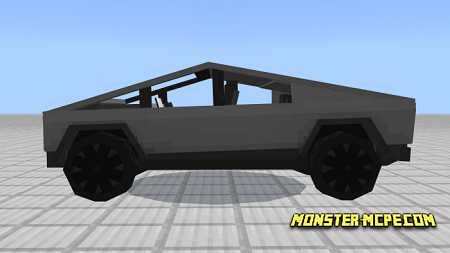 To remove a car, you need to crouch and hit it.
Players can store a large number of different things in their CyberTruck since it has an inventory with 27 slots.
Animation of this car will also be added to the game, namely wheels and steering wheels + custom sounds!