Narwhal Addon 1.6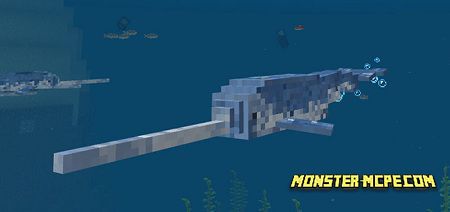 Here is a new modification of old one dolphin is the
Narwhal
. Unfortunately, there isn t much abilities to add some new abilities for the Narwhal,
as it was already added in behavior for the dolphin, that is why behavior of the Narwhal was not much changed.
How does it work?
Simply it is a dolphin but in a new form as narwhal. It has a middle size of a body and has a long tusk (as a big tooth) from the head.
Personal description: