Eightcraft Add-on 1.16/1.15+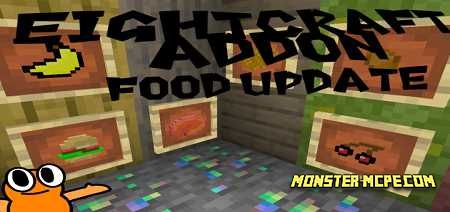 We present you with a new interesting
addon
that adds a lot of different useful and interesting things to the Minecraft world, namely new blocks, trees, a new type of weapon, a new ore, biome, items, and much more. Let's take a look at everything below that will be added to your world.
A new biome will be added to your Minecraft world, namely the Cherry Biome! It will look like cherry fields.
Cherry trees, cherry trees, cherry tree logs and planks, and of course cherry leaves will be added to the game.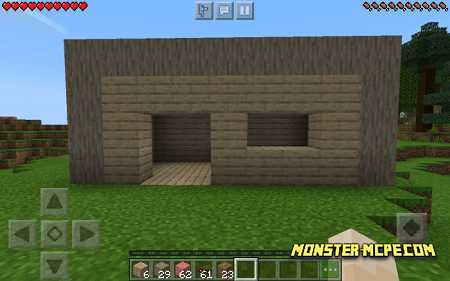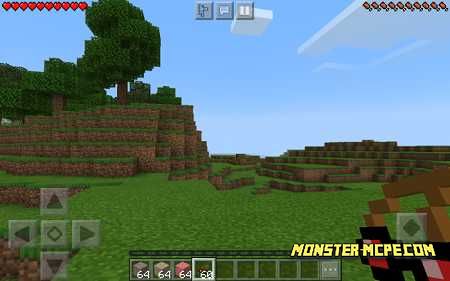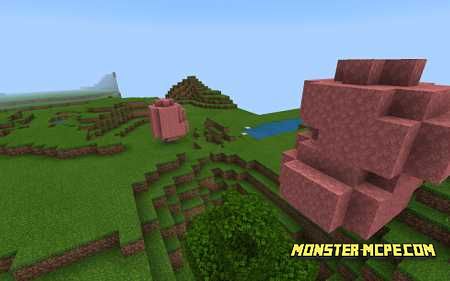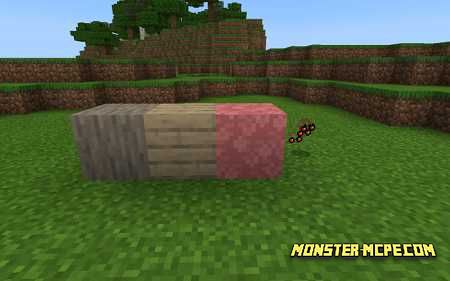 A new ore called Titanium! Also, items such as a titanium core, a rod, and a new sword will be added to the game!
The aforementioned cherry field is a new biome that is only generated in the Overworld. This biome will be somewhat similar to a normal environment apart from the fact that there will be many cherry trees and clay instead of soil under the grass.
Also in the game will be available cherry wood planks which you can get using cherry wood logs. You can use this material so that players can create some kind of beautiful house, mansion, or some other structure.
The main tree in the new biome is cherry and of course cherry leaves. After cherry leaves fall on the ground, they can drop cherry berries to players. The chance to drop berries is 50%. They are edible, but we draw your attention that they will not be able to satisfy the player well enough.
Below you can see a screenshot of an example of useful and new blocks: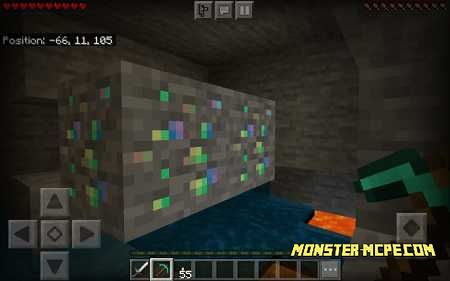 As for the new ore, Titanium players can find at level Y (16) and below. In order for you to finish it off there, you need to use an iron pickaxe. This ore can be used to make a titanium core.
A titanium core and rod, you need to craft a new titanium sword! Crafting recipes below: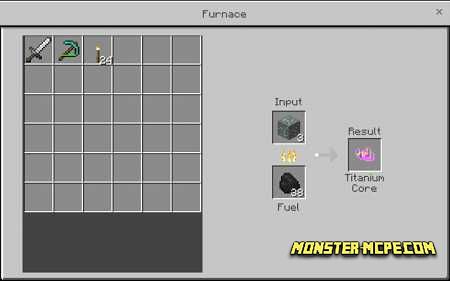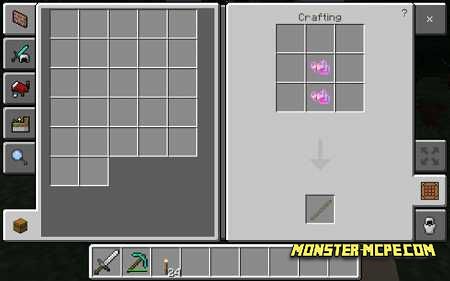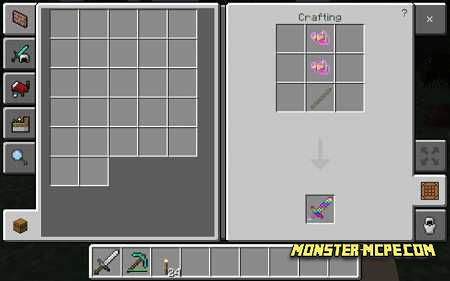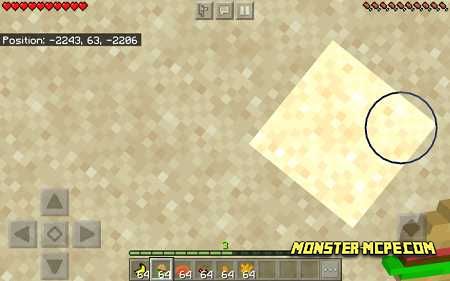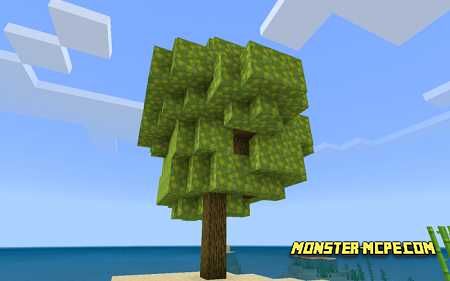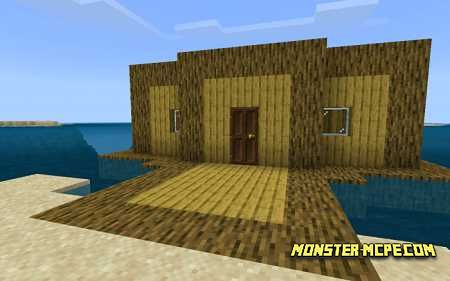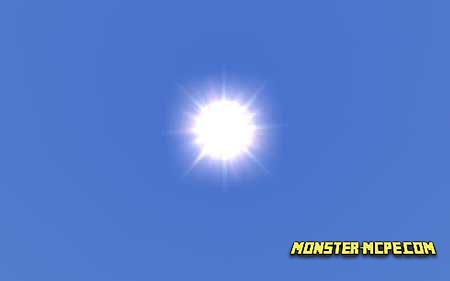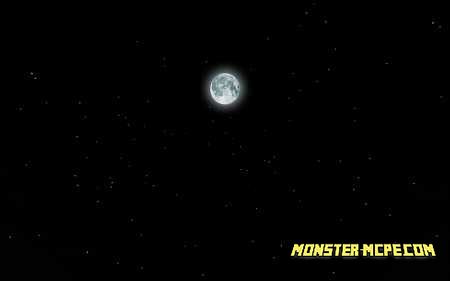 Eightcraft Add-on 1.16/1.15+