D Day Morningstar War Add-on 1.16/1.15+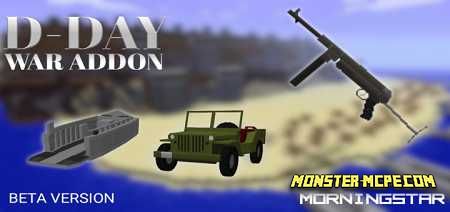 We present you with a new
addon
that adds some items and objects from the Second World War to the Minecraft world. If you love to play role-playing games and would like to be part of that terrible and difficult time, then this addon is what you need. Become a real hero and complete challenges using a military jeep, a military ship to land soldiers, and other types of weapons against your enemies.
All players will have access to some items and objects of the Second World War, the most deadly and terrible time in the history of all mankind. Let's take a look at what the new addon adds.
The first thing worth paying attention to is the Military Jeep. This is one of the best ways to quickly and easily overcome difficult terrain. This vehicle can carry up to four players. (Added wheel animation).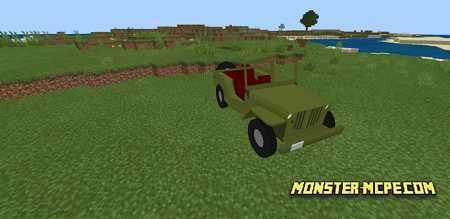 The second is the LCVP landing craft. What it is? Landing Craft, Vehicle and Personnel, is a type of landing craft used by the US Navy amphibious force to transport equipment and Marine troops from landing craft to shore. This vehicle can carry up to nine players. (Added door animation).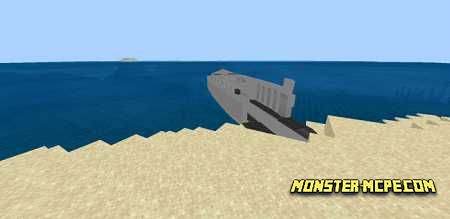 In addition to vehicles, this addon also adds several types of weapons, namely five types of weapons and one grenade. Please note that the new items have replaced the pre-existing vanilla items. For example, the Thompson machine replaced the snowball.
New weapon types:
1. Rifle M1 Garand;
2. Thompson submachine gun;
3. Maschinenpistole MP 40;
4. Pistol M1911;
5. Machine gun Bren LMG;
6. Explosive grenade.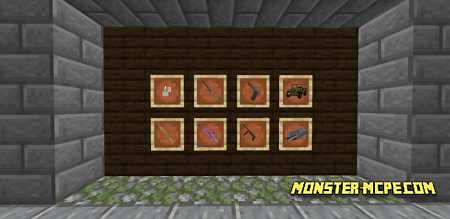 Other items:
1. Zippo lighter;
2. Egg spawn LCVP;
3. The spawn egg of the Military Jeep.
D Day Morningstar War Add-on 1.16/1.15+