3D Items Add-on 1.16/1.15+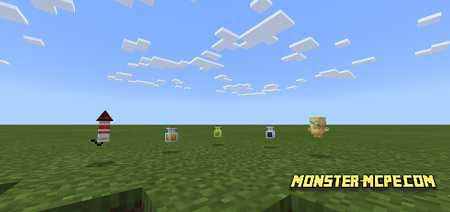 Do you like add-ons that add a new Minecraft
3D items
to your Minecraft world? If so, then this
add-on
is what you need. The new add-on allows players to use 3D items when you hold them in your hands when you are trying to throw them away, enchantment bottles, and much more. All items will be displayed in 3D during use.
In general, only add-on items such as fireworks, bottles, totems, and potions are available in this add-on, and new items will be added in the near future.
Also, we draw your attention to the fact that small bugs may appear in the display or animation of some items. These bugs will be fixed in the next update, in general, this can not interfere with you during the gameplay. This is a new experience in using 3D items. In the near future, new items will be added.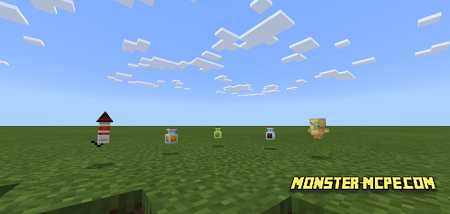 3D Items Add-on 1.16/1.15+