Quarry Add-on 1.16/1.15+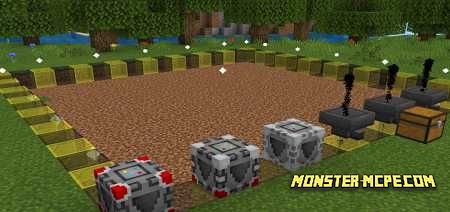 Would you like to have such a block that would save your time in the Minecraft world? If so, then the new
addon
is what you need. The new addon adds to the Minecraft world a block that helps to extract useful ores for survival. The new block is called
Quarry
. This block helps to extract such ores as coal ore, iron ore, diamond ore, redstone, and others. A special machine will also extract other elements such as stone, dirt, and others. We also draw your attention to the fact that lava and water will not interfere with the extraction of ores.
How does it work?
In order for the block to work, you need to break it, after which a special stone platform will appear. This platform will appear around a certain area in which ore will be mined in the future.
For the convenience of ore mining, special blocks called hopper will also be added and placed. With the help of this block, all ore found will fall inside and be collected in one place. The mining process will continue until the ore mining machine reaches the bedrock.
In order for you to be able to personally see how the excavations go, a ladder will also be added to the game with which you can go down.
In order to finish the excavation, you can use the special red button, or rather a block. This block works like a button, for this just break it. You can do this anytime you want.
In the game, you will have three types of blocks available that will help you extract ore from underground. Each type of quarry block has a specific excavation radius.
Below you can see an example of the radius: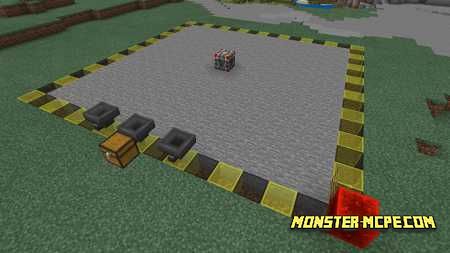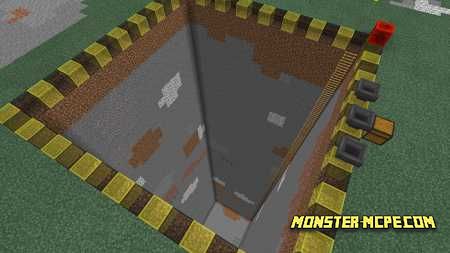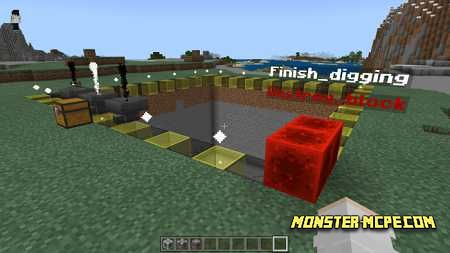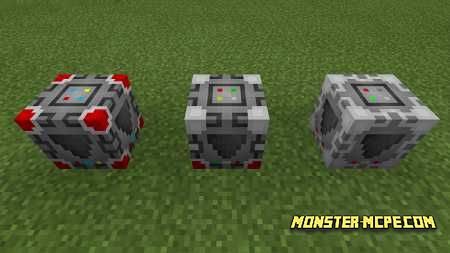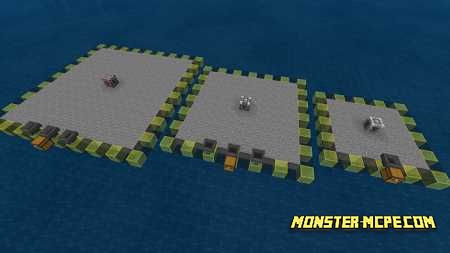 Also, below you can see recipes for crafting quarry block of three types: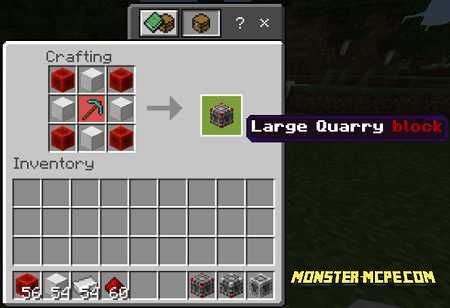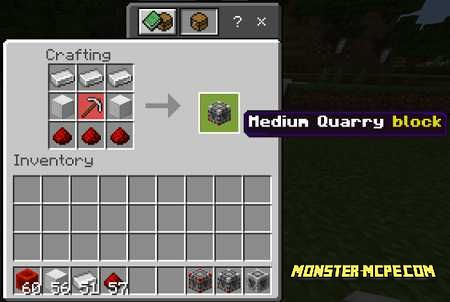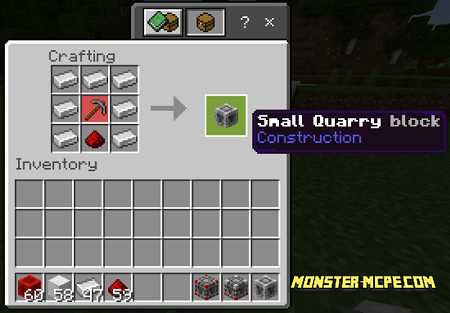 Do not forget to activate the Experimental game mode!