Hammerhead Shark Add-on 1.16/1.15+
Do you like to swim? Are you afraid of different creatures that live in the water? If all this is interesting to you, then we present to you a new
addon
that adds an amazing creature, namely
Hammerhead Shark
! This is a new type of shark and a new predator that lives in the ocean of the world of Minecraft. The player can find them quite easily.
Players can breed sharks using fish. Baby sharks like to eat pufferfish and grow faster from it. Baby sharks are very cute! We also draw your attention to the fact that Hammerhead Sharks do not live in frozen oceans.
These creatures will attack all living things that will be in the water. You will see new sharks of several types.
There is also a special type of shark that is significantly stronger than the previous ones. It is very rare and can cause a lot of damage.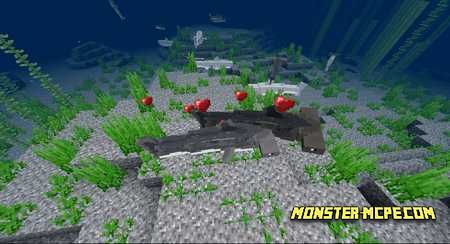 Hammerhead Shark Add-on 1.16/1.15+