SG Mexa: Desert map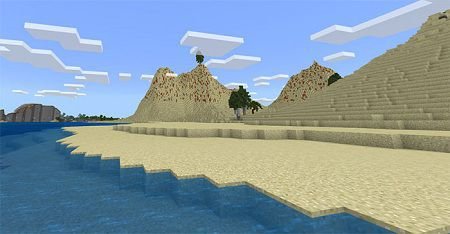 We're happy to introduce the third part of the SG Mexa series. Now we have ability to visit the desert on the SG Mexa: Desert map for Minecraft Portable. If you have not yet memorized the main task, then we remind you that you will have to survive using only the limited resources that are on the island. You need to apply them to get to other parts of the map, where there is no restriction on resources. The action will unfold in a desert filled with mountains, mirages and beaches. Can you complete this not easy task in MCPE?
How to install .mcworld?
Download the map by the link below.
Run a new downloaded world in game.
First that you need to do is to import the files to MCPE client.
Start Minecraft - find to the world list.
Go to the installed card (Enjoy the game!).