Modern Smart Bunker Map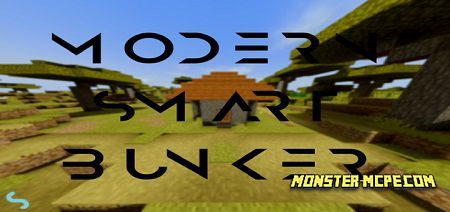 A new exciting
map
that is perfect for both solo play and for playing with your friends. The new map is called
Modern Smart Bunker
! This is a great place to play survival with your friends. This map has a lot of interesting functions, some of which are cameras and much more.
Let's take a closer look at each of the individual places in the bunker:
1. Bathroom — has a nice design;
2. The control room is a place where each player has the opportunity to access the cameras. You also have the opportunity to block the hopper in case of an emergency. Use the instructions in the game. This room will be available only to those who will own the base.
3. Secret entrance: in order for you to get into the secret bunker, you need to find the house farthest from all, stand in the corner and press a special button that consists of stone;
4. Modern bedroom, this is a place where you can find a place to sleep, look carefully at the bed;
5. Storage is a place where you can store your treasures or just things, but be careful. To get here you need to follow the stairs and use the button.