The Last Patient II (Horror!) Map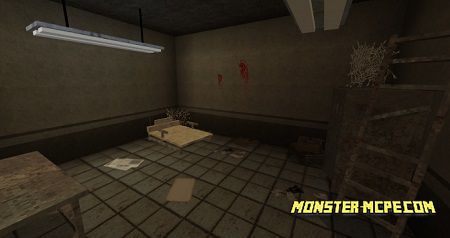 A new and insanely exciting
map
for fans of the Horror genre. This map is a continuation of
The Last Patient I
!
This map is sure to make you're afraid of its horror atmosphere, namely scary sounds, mobs and many other things that will make you play in suspense.
Please note that a large number of add-ons have been added to this map, which may be bad for devices with low performance.
You can play here as a solo game or together with your friends, as it supports Multiplayer mode.
Storyline:
You were caught by Jeff in the first part, but somehow this character moved you to another place. This place is much worse than the previous one, due to the fact that there are a lot of blood, spiderweb and old scary things. Try to escape from this hospital and not fall into the hands of someone worse than Jeff. By the way, in this part of it there will be no more, so be careful, maybe this someone will be worse and more dangerous.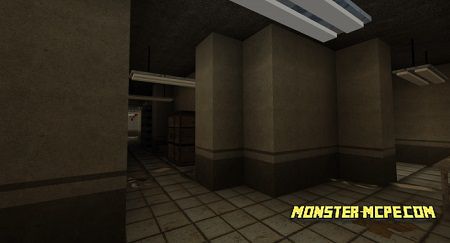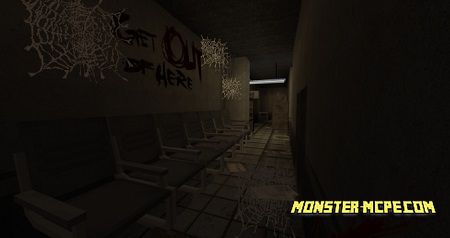 How does it work?
1. In order for you to escape from the enemy, try to hide in the closets and outwit your enemy. These objects are located around the map.
2. In order for you to open the door in the future, you need to find the keys. In order to take them, just go to them, and they will be automatically moved to your inventory.
3. In order for the player to open the locked door, use one of the keys, for this you need to take the key in your main hand and hold it. You must hold the key at the front of the door.
Basic Rules:
1. Do not use cheats;
2. Use the Adventure mode !;
3. The difficulty level should be set to Normal;
4. For the best effect, it is recommended to set the sound to maximum;
5. VERY IMPORTANT! Set the rendering distance to the maximum distance value.
The Last Patient II (Horror!) Map