LG TNT Escape (Minigame) (Parkour)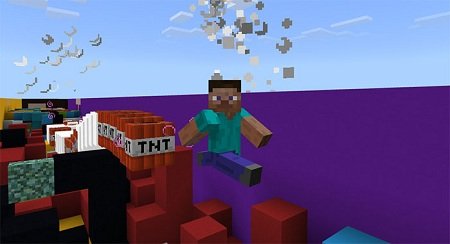 LG TNT Escape 
is a fun game where you will need to move so neatly so as not to perish from an explosion of dynamite blocks. Map is quite fun and interesting. Players here need to move as quickly as possible to protect themselves from risks from blowing up on TNT blocks. It's best to try playing with other players in
Minecraft Pocket Edition
, but playing it yourself is also exciting!
About the map
To start the game you have to click on the special button, it is at the very beginning of the
map
. Once you appear on the ground, you need to start running along the road. Just look at these explosions, it's just real madness!
Watch the video review to finally understand the gameplay of this mini-game in Minecraft PE. The passage will be incredibly dynamic and interesting, good luck!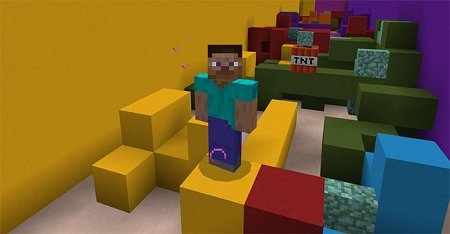 LG TNT Escape (Minigame) (Parkour)