Elmsville: A Modern City (Roleplay) (Creation)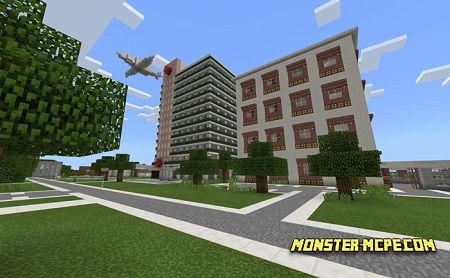 Beautiful city in modern style, for role-playing games, which is called
Elmsville
. Absolutely all the objects in the map is working, such as shop, garage door, even shower and many other things.This map is great project and good job of developers, here you can get more additional experience and fresh look on some constructions, also, here, was added big amount of commands and RedStone, in order to increase the quality of the map!
The list of available features of the map:
1. Big texture pack which is add a big amount of things, such as TV, money and any others
2. Opportunity to choose modern house for the average resident
3. Job and shop systems, each player can choose one of available professions and use simple system of shops (all you need is just to press on the button)
4. Special drive-thru restaurant
5. Luxury houses for rich residents, with personal pools, few bedrooms, garage door etc.
6. Exciting themed park
7. And the last one is - Dentist!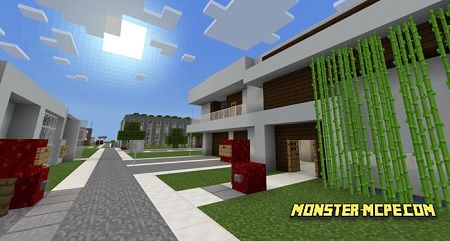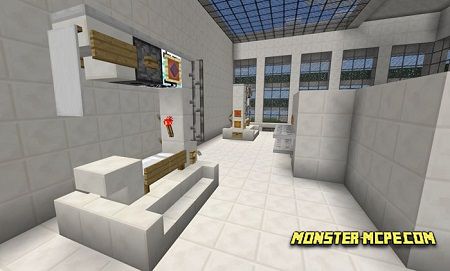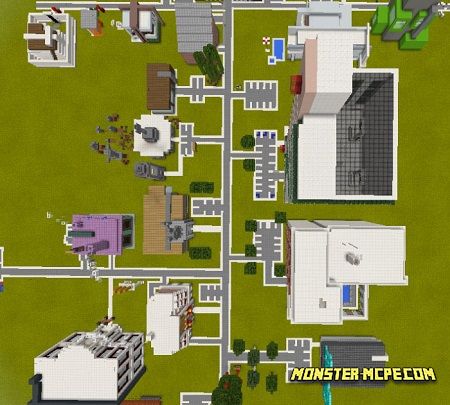 Elmsville: A Modern City (Roleplay) (Creation)