Craftable Items Map (Command Blocks) (Redstone)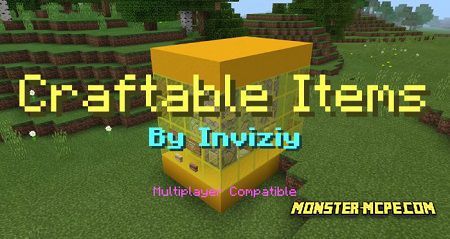 Using this amazing machine (device of Command blocks and Redstone) player able to craft any items or recipes, which he can use in future for better game. In general, process of crafting is pretty similar to vanilla version of game, not means that it is the same! In case if player need some recipe of crafting for new
maps
, it will be very useful, because this machine is pretty smart and help you in easiest way to get it!
Description of working process:
In case if you want to craft some item, place dropper down and put there (into inside) recipe (better way: place dropper under you, after jump!). After that, just stand on the dropper in order to complete the crafting of item!
If you want to change the recipe on your own, just open panel of access at the side, and change what you want.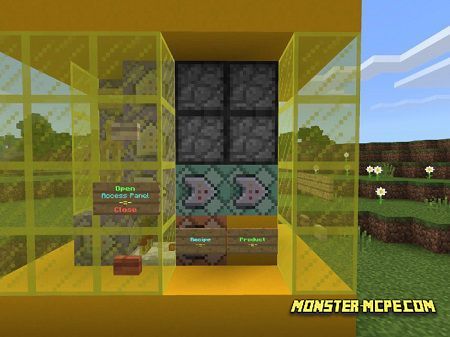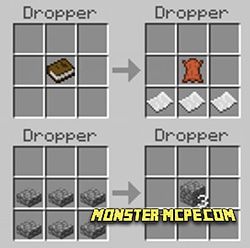 Abilities:
This amazing thing will give player opportunity to create crafting recipe or some product in the easiest way! Also, there is another plus, player can change here recipes on his own, and for example to craft some diamond from anything, isn't that cool?
Use all useless things from inventory for something useful, reset some item or turn plate back into the block, etc.
This machine is compatible with other games, use it in multyplayer and survival mode, enjoy playing game with friends and create personal and interesting recipes!
Craftable Items Map (Command Blocks) (Redstone)