SS Olympian Factions Realm Map (PvP)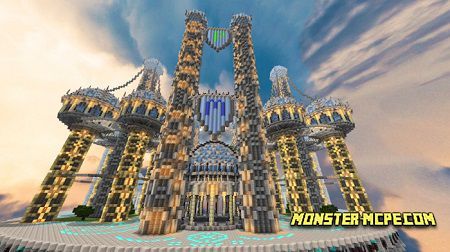 This
map
is good for playing on multyplayer server or some realm, it is called Factions! There you may see and use some currency for getting some new items at shops or in order to sell some things. Also, here, player can build his own base, but be attentive, here you can meet other hostile factions which can attacks you.
Description of map:
Functional shop with villager-traders.
Kit for beginners.
Exciting war-zone spawn place.
Special commands
SS Olympian Factions Realm Map (PvP)