TNT Runway Map (Parkour) (Minigame)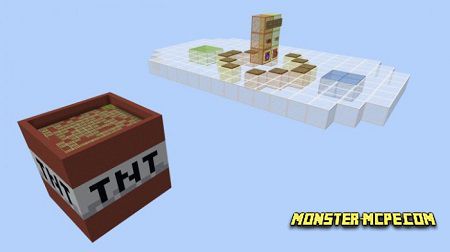 This
map
is a new level of usual
TNT run map
. Here, player while playing a game, will definitely many times die, but exactly this thing makes this game more interesting than others. Do not give up! Keep trying and you will get success, through several games, you will understand how to complete this map. For those who complete all the levels after understand how to play, it takes about twenty minutes.
Description of gaming process:
On each level the aim is to get from one zone (blue) to another (green).
On your way there are a lot of pressure plates, which is placing in random. In case if you press the plate on the sand, you will be exploded of TNT. If you press on red sand, player get a strike of lightning.
In general this map consist of ten levels. Each level will be harder than previous one.
Show your character and pass all the levels!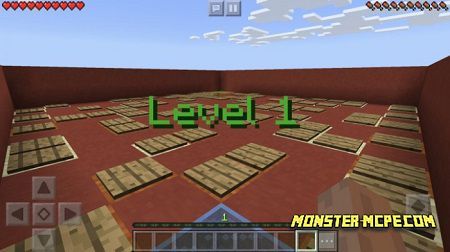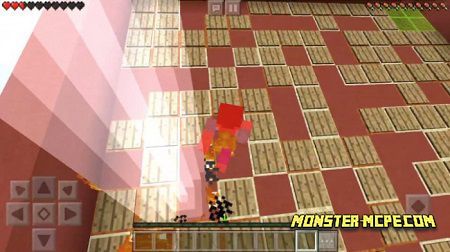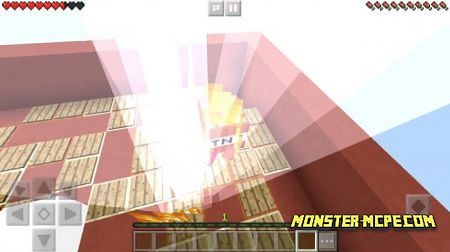 TNT Runway Map (Parkour) (Minigame)