MineChess (Minigame)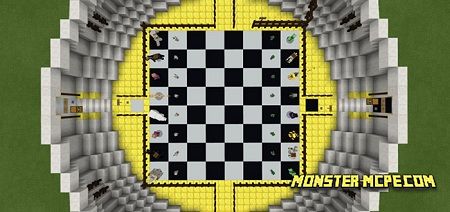 This
map
gives you and your friend opportunity to play in chess. In order to move your pieces, you should ride them. Area of this game is completely consists of chessboard. Capture a piece by using your armor. In order to reset a board just use a button. It is really fun, isn't it?
Description of gaming process:
In order to play this game you should know in general, what is chess. If you do not played in chess or play just a few times and do not know till now what is it, click here, to get information.
In case if you want to move some pieces, just ride on the mob on your side. All mobs are moving as specific figures in chess, on their basic directions. In order to capture new figure (mob), use your armor. Reset game by using a button.