Super Mansion [Redstone]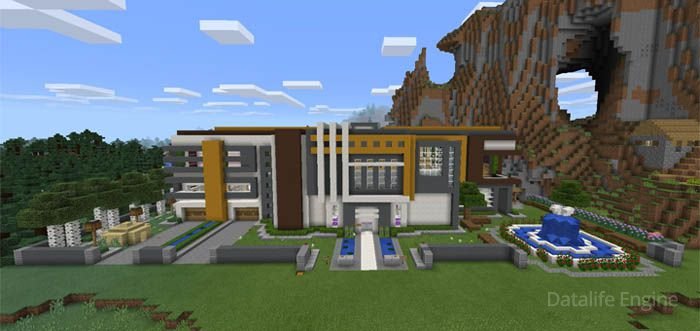 Super Mansion 
is an amazing map for Minecraft Pocket Edition with a stunning modern house that has many different redstone mechanisms. For example, for entering to the house you will need a special access key. The map also has some storage rooms, which are located all over the house. If you are looking for a home for survival, in which there is a protection system against hacking and monsters, with a bunch of various useful mechanisms, this map exactly is for you!
How to play?
Spawn is on top of a huge mountain. Near the spawn point you will see the villagers settlement. Go in the direction to this village, and then follow that way to reach the building. All the plaques on the map are written in Spanish or Portuguese. Check this page to find out how to get to the mansion and other interesting features.
When you'll stand near the mansion entrance, find the button at left side, tap on this item. Then you can find a chest, also at the left. Get the paper from the chest, than throw 2 papers in the right part of the entrance. You will see the iron doors are opened.
The lower floor contains with a big living room with different furniture. A fireplace is not a simple decoration. Tap on the button and you'll get into the pantry.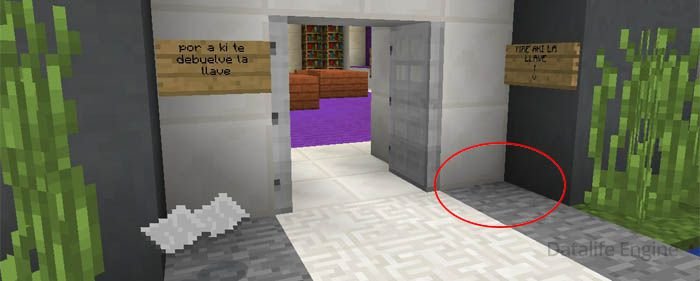 The next floor connects several rooms, access it through ordinary doors, and through hidden moves. Here is a bunch of automatic cabinets for armor too.

This creeper head leads to Nether World.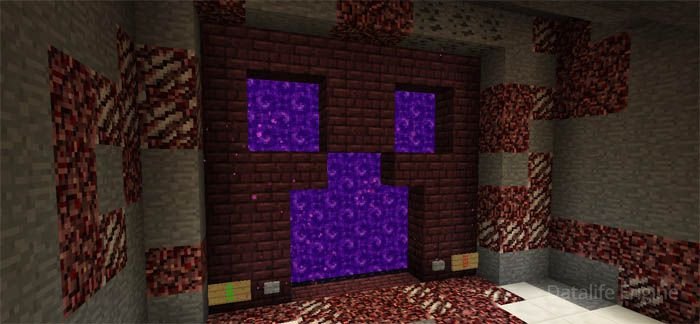 You can big sofa and TV in the bedroom.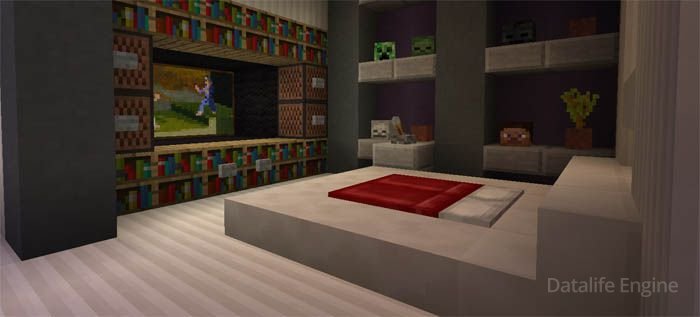 Players may tie their horses in a secret stable.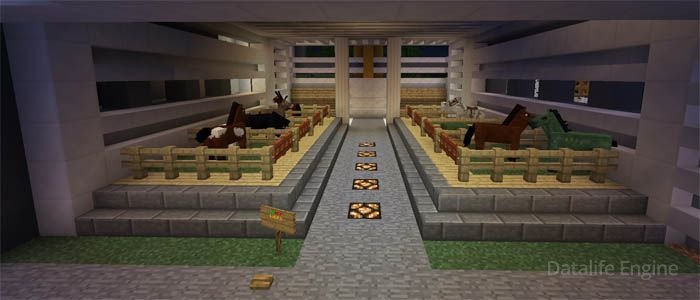 You will find a bunch of other interesting places and exciting features, check it yourself after downloading this map!