Space Colony KS (Creation)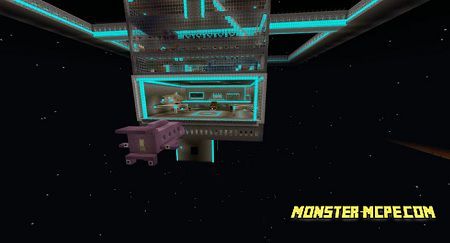 Nice
map
on space theme, with interesting scenario. Let's imagine: in far future in MCPE world, we should find a solution in order to save our live on Earth. The main reason is that humans starts to mine elements of the sun in order to get matter. This process causes implodes on sun, Earth starts to cool very fast, there is only one way to save our lives from disaster.
That is why, some partner teams found a good solution, they decided to build a big colony in space for launching to the sun. Team of humans leave our earth and searching for energy we need and warm. During a long time, colony traveled in space in order to get to the sun. Permanent orbit is the place, where they stop.
Special description:
Has twelve levels for explore;

it contains all you need, items, suits, mobs, blocks etc.;

team of humans and captain;

beautiful aquarium;

for traveling outside of colony, you can use teleport station.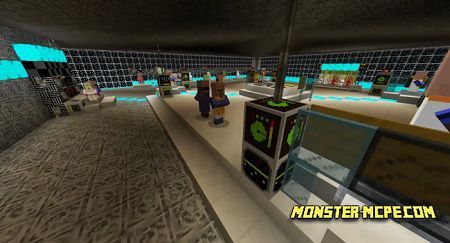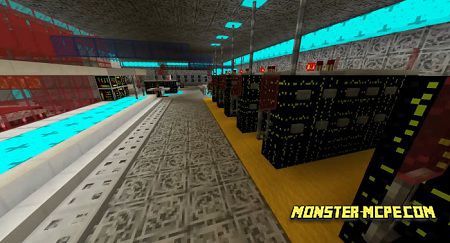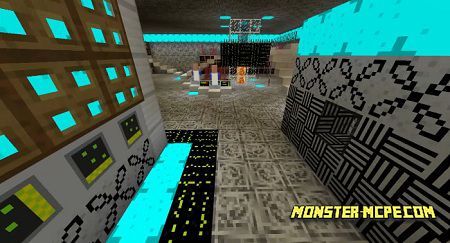 Space Colony KS (Creation)